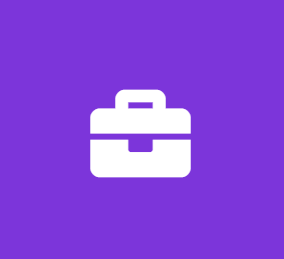 Nursing Student Internship- VALOR
US Department of Veterans Affairs
Nursing Internship
Duties

Summary

The Nursing VALOR program is for outstanding students who have completed the final semester/quarter of the junior year in an accredited baccalaureate program.Under the guidance of a proficient VA registered nurse preceptor, VALOR students have opportunities for learning including didactic or classroom experiences, competency-based clinical practice and develop clinical competencies in a nursing specialty area.The student will also complete an independent, problem focused, clinical project.


Responsibilities

The VALOR Nursing student is a nursing student who delivers fundamental, knowledge based care to assigned Veterans while developing technical competencies under the direct supervision of a Bachelor of Science (BSN) prepared RN Preceptor. This may include nursing specialty areas such as primary care (inpatient and outpatient), surgical services, mental health, and extended care and rehabilitation. Other duties as assigned.

Students will be paid at a salary rate equal to 80 percent of the local VA facility's annum salary rate for a Nurse I, Level 1, Step 1. The salary listed is based on full time employment and will be pro-rated based on actual hours worked.


Work Schedule: Completes 400 Hours over a Ten- Week time period. Shifts can be either 8 or 12 hours in length, mimicking that of their preceptor.
Financial Discloser Report: Not required

Travel Required

Not required

Job family (Series)

0699 Medical And Health Student Trainee

Requirements

Requirements

Conditions of Employment

U.S. Citizenship; non-citizens may only be appointed when it is not possible to recruit qualified citizens in accordance with VA Policy.
Designated and/or random drug testing required
Selective Service Registration is required for males born after 12/31/1959
Must be proficient in written and spoken English
You may be required to serve a probationary period
Subject to a background/security investigation
Selected applicants will be required to complete an online onboarding process
Must pass pre-employment physical examination

Qualifications

To qualify for this position, applicants must meet all requirements by the closing date of this announcement, 04/15/2020.

Basic Requirements

:

United States Citizenship: Non-citizens may only be appointed when it is not possible to recruit qualified citizens in accordance with VA Policy.
Have a minimum GPA (cumulative grade point average) of 3.0 on a 4.0 scale. (Transcript Required)
Be able to complete a minimum of 400 consecutive hours (10 weeks) as a Nursing VALOR student in a VA facility.
Submit a letter from the Dean/Director of an ACEN or CCNE accredited school of nursing which is to include: a recommendation for nomination into the Nursing VALOR Program, verification of enrollment as a full-time student (as defined by the school).
Have successful completion of the junior year by May/June 2020 and anticipated graduation within one year after entry into the Nursing VALOR Program,

Physical Requirements:

The population of male and female veterans served ranges from the adult, age 18, to the elderly adult, age 65 and over. The VA Medical Center is a major interdisciplinary teaching facility, serving medical, surgical, and mental health inpatients and outpatients. This position requires visual acuity, keen hearing, clear distinctive speech, and manual dexterity. This position requires potentially long periods of continued walking, standing, stooping, sitting, bending, pulling, and pushing.Must be able to lift at least 45 pounds. Transferring patients and objects may be required. The incumbent may be exposed to infected patients and contaminated materials and may be required to don protective clothing in isolation situations or operative/invasive procedures. The incumbent may occasionally be exposed to patients who are combative secondary to delirium, dementia, or psychiatric disorders. The incumbent must be a mature, flexible, sensible individual capable of working effectively in stressful situations, able to shift priorities based on patient needs.

This position requires heavy lifting (45 lbs and over), Heavy Carrying (45 lbs and over), Strait pulling (1 hour), Pulling hand over hand (2 hours), Pushing (2 Hours) reaching above shoulder, use of fingers, both arms/hands required or the equivalent required, walking 8-12 hours, standing 8-12 hours, crawling 0.5 hours, kneeling 1 hour, repeated bending (4 hours), climbing, legs only (0.5 hours), both legs required or the equivalent required, twisting (2 hours), ability for rapid mental and muscular coordination simultaneously, stooping, stretching (2 hours), near vision correctable at 13 to 16 to Jaeger 1 to 4, specific visual requirement (read medication label and equipment manuals), both eyes required, ability to distinguish basic colors, hearing (aid may be permitted) adequate to hear medical alarms/whispered voice, ability to perform Prevention and Management of Disruptive Behavior, patient lifting (mechanical assistance available), sitting (8-12 hours), ability to perform Basic Life Support, emotional and mental stability. Environmental factors include: outside and inside, dust, electrical energy, working around machinery with moving parts, working with hands in water, working closely with others, working alone, protracted or irregular work hours and repetitive use of hand hygiene.

Education

IMPORTANT: A transcript must be submitted with your application if you are basing all or part of your qualifications on education.

Note: Only education or degrees recognized by the U.S. Department of Education from accredited colleges, universities, schools, or institutions may be used to qualify for Federal employment. You can verify your education here: http://ope.ed.gov/accreditation/. If you are using foreign education to meet qualification requirements, you must send a Certificate of Foreign Equivalency with your transcript in order to receive credit for that education. For further information, visit: http://www.ed.gov/about/offices/list/ous/international/usnei/us/edlite-visitus-forrecog.html.

Additional information

This job opportunity announcement may be used to fill additional vacancies.

It is the policy of the VA to not deny employment to those that have faced financial hardships or periods of unemployment.

This position is in the Excepted Service and does not confer competitive status.

VA encourages persons with disabilities to apply. The health-related positions in VA are covered by Title 38, and are not covered by the Schedule A excepted appointment authority.

Veterans and Transitioning Service Members: Please visit the VA for Vets site for career-search tools for Veterans seeking employment at VA, career development services for our existing Veterans, and coaching and reintegration support for military service members.

If you are unable to apply online view the following link for information regarding an Alternate Application.

How You Will Be Evaluated

You will be evaluated for this job based on how well you meet the qualifications above.

IN DESCRIBING YOUR EXPERIENCE, PLEASE BE CLEAR AND SPECIFIC. WE MAY NOT MAKE ASSUMPTIONS REGARDING YOUR EXPERIENCE. Your application, résumé, C.V., and/or supporting documentation will be verified. Please follow all instructions carefully. Errors or omissions may affect consideration for employment.

NOTE: A formal pay-setting process will be used to determine your salary. The salary may be at any point in the range listed for this vacancy.

Experience refers to paid and unpaid experience, including volunteer work done through National Service programs (e.g., Peace Corps, AmeriCorps) and other organizations (e.g., professional; philanthropic; religions; spiritual; community; student; social). Volunteer work helps build critical competencies, knowledge, and skills and can provide valuable training and experience that translates directly to paid employment. You will receive credit for all qualifying experience, including volunteer experience.


Background checks and security clearance

Required Documents

Required Documents

To apply for this position, you must provide a complete Application Package which includes:


VA Form 10-2850 (a) can be found at: http://www.va.gov/vaforms/search_action.asp?FormNo=2850&tkey=&Action=Search. Not Required at Time of Application.

The following documents are accepted, and may be required if applicable to your eligibility and/or qualifications for this position. Please use this checklist to ensure you have included all documents required for your application, such as a copy of your transcript (if using education to qualify), SF-50's (current/former Federal employees), etc.

Cover Letter
DD-214/ Statement of Service
Disability Letter (VA)
Other (1)
Letter Of Support from the Dean Of your College of Attendance
Proof of Enrollment
Resume
Transcript

Veterans' Preference: When applying for Federal Jobs, eligible Veterans should claim preference for 5pt (TP), 10pt (CP/CPS/XP), or for Sole Survivor Preference (SSP) in the questionnaire. You must provide a legible copy of your DD214(s) which shows dates and character of service (honorable, general, etc.). If you are currently serving on active duty and expect to be released or discharged within 120 days you must submit documentation related to your active duty service which reflects the dates of service, character of service (honorable, general, etc.), and dates of impending separation. Additionally, disabled veterans and others eligible for 10-point preference (such as widows or mothers of eligible Veterans) must also submit an SF-15 Application for 10 Point Veteran Preference with required proof as stated on the form. Documentation is required to award preference. For more information on Veterans' Preference, please visit http://www.fedshirevets.gov/job/vetpref/index.aspx.

If you are relying on your education to meet qualification requirements:

Education must be accredited by an accrediting institution recognized by the U.S. Department of Education in order for it to be credited towards qualifications. Therefore, provide only the attendance and/or degrees from schools accredited by accrediting institutions recognized by the U.S. Department of Education.

Failure to provide all of the required information as stated in this vacancy announcement may result in an ineligible rating or may affect the overall rating.

Benefits

Benefits

A career with the U.S. Government provides employees with a comprehensive benefits package. As a federal employee, you and your family will have access to a range of benefits that are designed to make your federal career very rewarding. Learn more about federal benefits.

Review our benefits

Eligibility for benefits depends on the type of position you hold and whether your position is full-time, part-time, or intermittent. Contact the hiring agency for more information on the specific benefits offered.
Help
This job is open to
Students

Current students enrolled in accredited educational institutions from high school to graduate level. Includes internships, pathways and other student programs.
Clarification from the agency
Current Nursing Students