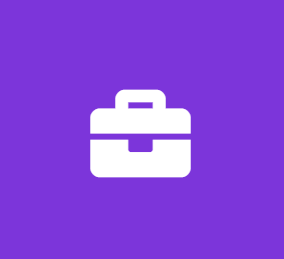 Information Technology Support Technician/Student Intern - part-time
Palmetto Engineering and Consulting, LLC
Customer Support Internship
Information Technology Support Technician/Student Intern
Palmetto Engineering & Consulting is seeking a part-time student employee/intern in our Information Technology department.
Founded in 2006, PEC has quickly grown from three founders to nearly 200 employees who work from our headquarters in Greenville, South Carolina, our Central office in North Little Rock, Arkansas, and multiple satellite offices across the country.
Consultants and professional engineers at PEC have proven expertise in solving issues in the areas of industrial electrical engineering, telecommunications engineering, GIS & mapping, and right-of-way (ROW) services for clients in diverse industries, including extrusion, pharmaceutical, film, rubber and chemical, OEM manufacturing, general industrial manufacturing, and oil & gas.
As an IT Intern with Palmetto Engineering & Consulting, the successful candidate will have an opportunity to gain experience and attain skills in not only computer systems analyst activities, but other activities related to daily operations and administrative duties of a growing SMB.
Job Responsibilities
Desktop/laptop configuration and set-up
Level one tech support (Help Desk duties)
Assisting with IT System Administrator projects
Performing some logistical and office administration duties
Requirements
Must be equivalent to a college junior (or later) student
Must be enrolled in a college or university IT curriculum
Must be able to follow directions well
Must be a motivated self-starter
Must pass a urine drug screen
Additional Requirements
Familiarity with Microsoft Windows 7 and later
Some experience using Microsoft Office 2010 or later
Helpful to Have
Experience in a customer service role
Ability to add email accounts to mobile devices
Ability to perform minor desktop/laptop hardware cleaning and repairs
Understanding of client/server networking concepts
Understanding of TCP/IP protocol
Awareness of the purpose of Active Directory
Knowing the difference between Workgroup and Domain
Hours: Approximately 20 hours per week; M-F with flexible hours between 8 AM and 5 PM.
EOE.
Contact Information:
Deborah Loftis, VP, Human Resources
Palmetto Engineering & Consulting
3504 Highway 153 #320
Greenville, SC 29611
864-846-8156 Phone
864-846-8122 Fax
www.PalmettoEng.com
Job Types: Part-time, Internship
Salary: $11.00 /hour
Work Location:
Benefits:
Overtime often available:
Benefit Conditions:
Only full-time employees eligible
Work Remotely: