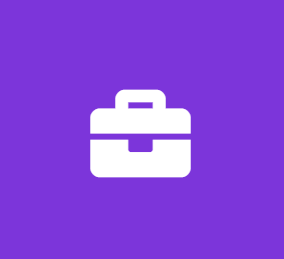 Music Business & Licensing Internship - Summer 2020
THE MUSIC PLAYGROUND / THE DINER
Business Internship
The Music Playground is an award winning, fast-paced music production and artist licensing/music supervision facility with audio post capabilities located in Manhattan's West Village. The Diner is a hybrid between "original" and "production" music library for professionals who have higher standards and a higher creative bar regardless of their budgets. We are currently accepting applications for internships! If you are interested in gaining valuable hands on experience and the opportunity to assist our team of accomplished music industry professionals in all aspects of music publishing, licensing and composition for TV and advertising, please send us your resume and cover letter.
Responsibilities:
Shadow a licensing team member to learn the start-to-finish process of licensing our tracks, as well as composition registration with performance rights organizations.
Shadow session with in-house composer
Research online use of our Diner tracks and meta tagging of found videos
Assist in maintaining our extensive database of tracks and cataloging new tracks as they come in from our sub-publishers.
Research and create social media content for various platforms and engage in social outreach to increase community engagement.
Create copy for company newsletter, company one-sheets, e-mail blasts, and more.
Regular maintenance of our Salesforce client and contact database.
Assist our post-production professionals with audio transcription.
Admin responsibilities including general office maintenance, clerical work and customer service (answering phones).
Requirements:
Must be available at least 16 hours a week
Mac friendly
Industrious/Meticulous work ethic
Organizational skills
Positive and enthusiastic attitude
4-Yr. degree a plus, B.A. in Music or similar field preferred
Pro Tools/Logic X experience a plus
Production audio/video experience a plus
Adobe Photoshop and Premier experience a plus
Salesforce experience a plus
Mid-level Excel knowledge a plus
NOTE: This is an unpaid internship, but it's possible to acquire school credit if needed.
Job Types: Part-time, Internship
Salary: $0.00 /hour
Experience:
relatable music industry: 1 year (Preferred)
Education:
Work Location:
Benefits:
Internship Compensation:
This Job Is Ideal for Someone Who Is:
Dependable -- more reliable than spontaneous
People-oriented -- enjoys interacting with people and working on group projects
Detail-oriented -- would rather focus on the details of work than the bigger picture
Autonomous/Independent -- enjoys working with little direction
Schedule:
Company's Facebook page:
https://www.facebook.com/thedinermusic/
Benefit Conditions:
Only full-time employees eligible
Work Remotely:
Temporarily due to COVID-19