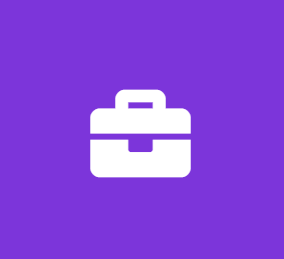 Entry Level QA Analyst
Technology Talent Network
Analyst Full Time
Entry Level QA Analyst
Description:
In search for an Entry Level QA Analyst to assist our client in an ongoing development effort. The ideal candidate must have good written and verbal communication skills; and be able to interface efficiently with all support groups, other QA groups, and development groups in order to get things done independently with minimal oversight. The incumbent must exhibit quick learning abilities by mastering new concepts which may be business, technical, or process oriented.
Primary Responsibilities:
Designing and executing test plans, test case on computer applications
Develop expertise in applications/modules to take ownership for testing
Interface and communicate with internal teams and external support groups.
Work in an Agile development environment and create test artifacts and successfully compete Sprints for on time delivery
Report task progress, suggest creative ideas and approaches for improvement, and escalate issues to the Sr. QA Analyst and Lead Analyst.
Participates in preliminary story review, providing constructive feedback and input on work effort estimation as well as design.
Works with analysts to interpret high level requirements, decomposing them into acceptance criteria and test cases.
Actively works on broadening or adding a skill.
Qualifications:
Bachelor's or Master's degree in Engineering/Computer Science/Business
Proficiency in clear and concise written and verbal communication
Strong analytical skills are a plus
SQL and Database knowledge are a must
Multitasking and ability to and shift focus as needed
In depth understanding of various Software testing methodologies
Ability to work in a fast paced development environment
Skills & Software Requirements:
Strong knowledge of QA testing principles and strategies.
Good knowledge of database testing in Microsoft SQL Server / Oracle environments including designing and manipulating test data.
Experienced in clear and timely communication of key information deemed critical to project success
Experience with Web Services/API testing using SOAP UI/Postman
Experience with SOAP and JSON API integration testing
Knowledgeable in Test/Defect Management tools like HP/ALM, QC, Jira, Rally, TFS, Bugzilla, Clear Quest
Knowledgeable in Testing tools like QTP/UFT, Selenium, TestComplete, Tosca
We work with all Visa types who are legally allowed to work in the United States.
We are an Equal Opportunity Employer M/F/V/D. We are proud to state that we are enrolled with the USCIS for the E-Verification Program .
Job Type: Contract
Salary: $25.00 to $27.00 /hour
Education:
High school or equivalent (Preferred)
Work authorization:
United States (Preferred)
Required travel:
Contract Length:
Full Time Opportunity:
Benefits:
Health insurance
Dental insurance
Professional development assistance
Work Remotely:
Temporarily due to COVID-19