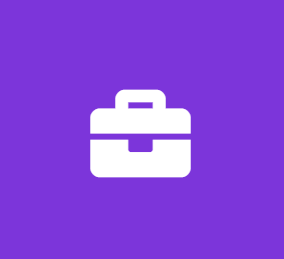 Media Systems & Support Engineering Internship- Summer 2020
Discovery Communications
Customer Support Internship
Position Summary:
Discovery Interns are explorers; they dive headfirst into the world in front of them. They aren't afraid to be uncomfortable and boldly embrace any obstacle or challenge as an opportunity to excel. They walk confidently into the uncharted territory and make the most of their experiences. They ask the questions that go beyond the surface.
Seek adventure, find your passion, forge your path with an internship at Discovery.
Through Discovery's Internship Program, you'll have the unique opportunity to immerse yourself in the entertainment and media industry and learn from the global leader in real life entertainment.
We are proud to have been named to Vault.com's 2020 rankings for The 100 Best Internships, Best Media & Telecom Internships and Best Internships for Diversity.
Here's what we offer:
Opportunity to immerse yourself and get your hands dirty with challenging work and projects
Mentorship from Discovery's best and brightest
Intern Speaker Series featuring top executives and employees across the business
Networking opportunities with great snacks
A creative, collaborative and inclusive company culture with office spaces to match
Here's what you'll take away:
Opportunity to develop professionally and uncover skills you didn't know you had
The insider scoop on the TV industry and what happens behind the scenes
Relationships that will go beyond your collegiate career
Real life experiences that will provide you with the confidence to delve into your next adventure
What you need to know:
This summer, our 12 week semester will be held from June 1st-August 21st 2020.
Our internships are paid opportunities. Credit is not required; however, we will provide documentation if necessary.
The application deadline is March 20th. After this date, we cannot guarantee your application will be reviewed for the position.
We do not require a cover letter. Please demonstrate your passion for the position through your resume.
Interviewing will take place from February through April. A Discovery Intern team member will contact you if your experiences and interests match an open internship position. Due to the high volume of applications, we are unable to give individual status updates.
Responsibilities:
The Media Systems and Support Engineering team supports all of the Post Production facilities for Discovery in the US. Along with technical support we manage projects for the company that support company initiatives, drive the development of new technology and workflows, and stream processes to make the delivery of media more efficient. This team is a great team to be part. We work on bleeding technology and help shape what the future technology of media becomes.

As a Media Systems & Support Engineering Intern, your adventure could lead you to work on projects and tasks such as:
Assisting with monitoring our support ticketing systems (ServiceNow) alongside the scheduled engineer.
Assist on technical projects for Post Production and Media Management.
Assist with technical support for live events.
Gain a strong grasp on the technology used to support the Post Production Operations, Discovery Content Services teams, Discovery Creative and Production, and Discovery Digital teams.
Understanding of delivery and distribution methods Discovery uses to get media in the door and out to screens.
Requirements:
Must be currently enrolled as a student (proof of enrollment will be required if selected for an internship)
Must be a rising Junior, Senior, or Graduate student
Must have at least a 3.0 GPA
Must have the legal right to work in the United States.
IT Training such as (Comptia A+ and/or Comptia Net+) is a plus, but not required,
* Experience and understanding in some of the following applications: Adobe Creative Cloud, Avid Media Composer, Avid Pro Tools. * Experience in Computer or Server support for Windows, Mac, and/or Linux.
Skills in AutoCAD a plus Project Coordination and Project Management skills a plus.
Please note this position is located in SILVER SPRING, MARYLAND. If selected for an opportunity, interns are responsible for securing their own housing.
md, dc, dmv