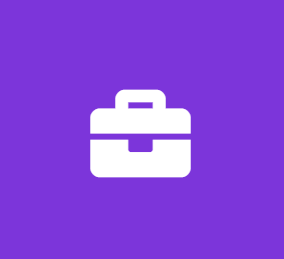 Administrative Assistant Intern
CLEAResult
Customer Support Internship
Summary
This is a great opportunity for anyone looking to begin their career in the energy industry! The Administrative Assistant Intern will gain valuable experience by serving a key role in facilitating the flow of information between CLEAResult staff, clients, customers, and contractors. The Administrative Assistant Intern is responsible for multiple tasks associated with administrative support for multiple NYSERDA Programs supported by CLEAResult.
Job Description
Primary Responsibilities:
Provide administrative and data entry support to participating contractors who need information or assistance on Program policies, rules, and procedures.
Review and approve participation and incentive applications for projects to be completed under the Program to ensure that they are comprehensive and accurate.
Review and approve contractor invoices to be paid under the program.
Assist with processing program incentive claims, verify incentive eligibility and project status, and maintain electronic records of all Program projects.
Assist contractors in resolving issues related to submitted applications and/or data input; referring issues to Program Management for appropriate action.
Handle customer and contractor inquiries and complaints efficiently and professionally.
Update and maintain contractor contact records and other data in Program's database.
Provide program support for customers, clients, and contractors.
Other tasks as assigned.
Education and Experience:
Intermediate to advanced proficiency in the following software applications
Microsoft Office (2007 and 2010), specifically
Excel
Word
Outlook
Highly organized with close attention to detail
Willing and eager learner
Comfortable working in fast-paced environment
Strong written and verbal communication
Experience troubleshooting problems, finding and implementing solutions
Additional Job Description
Equal Opportunity Employer
As an Equal Opportunity Employer, we are committed to ensuring equal employment opportunities for all job applicants and employees. Employment decisions are based upon job-related reasons regardless of an applicant's race, color, religion, national origin, marital status, age, sex, gender identity, sexual orientation, status as a qualified individual with a disability or protected veteran, or any other protected status.
The above job description and job requirements are not intended to be all inclusive. CLEAResult retains the right to make changes or adjustments to job descriptions and/or requirements at any time without notice.