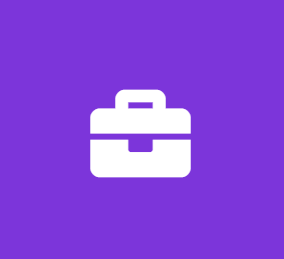 Junior Developer
KGS Tech Group, Inc
Software Engineer Full Time
Job Opportunity for Junior Java Developer & Full Stack Web Developer
KGS TECHNOLOGY GROUP, head quartered in Alpharetta, Georgia, is a leading multinational IT Consulting company that has successfully served the business community for over five years in onshore and over Ten years in Offshore, since its incorporation, KGS TECHNOLOGY GROUP has provided a wide variety of excellent customized IT solutions to its customers on time and on budget. KGS TECHNOLOGY GROUP has proven itself as an industry leading.
MINIMUM REQUIRED SKILLS
For Junior Java Developer:
Core Java knowledge
Frameworks
DBMS
Database PL/SQL
· Designing and implementing Java-based applications.
For Full Stack Web Developer:
HTML
CSS
NodeJs, AngularJs, ReactJs
Java Script
Frameworks
Qualifications & Responsibilities Includes:
Bachelor's Or Master's degree
Knowledge of current technologies, application software development, Agile and iterative development methodologies
Excellent listening, oral, and written communication skills
Strong interpersonal and teamwork skills
Flexible to new situations and challenges
Designing and developing high-volume
Recommending changes to existing Java infrastructure
Aligning application design with business goals
Maintain and help optimize existing systems
Worked with minimal supervision and general guidelines
Worked collaboratively in small teams, and mentor junior team members
Strong communication skills, written and verbal
Skills Development Program: -
Highly qualified trainers, Hands-on professional training.
Online Interactive session. One Live project with using SDLC (Agile and waterfall).
On Job Support with dedicated support team.
Special Technical mock with our technical experts before every interview with specific to the Job Description.
** Training is for the fresher's who wants to upgrade/build their skills.
Benefits:
Competitive compensation.
Excellent health, vision, and dental plans.
Education reimbursement programs available
Extensive product training and professional career development
Two Weeks Paid vacation in a year
Immigration Support for the Eligible Candidate
To learn more:
Reach ABHISHEK SINGH at 770-(838)-3940
Job Types: Full-time, Part-time, Internship, Contract
Salary: $50,000.00 to $60,000.00 /year
Education:
Work authorization:
Contract Renewal:
Full Time Opportunity:
Benefits:
Health insurance
Vision insurance
Paid time off
Work from home
Flexible schedule
Relocation assistance
Tuition reimbursement
Other
Visa Sponsorship Potentially Available:
Yes: H-1B work authorization
Schedule:
Work Remotely:
Temporarily due to COVID-19