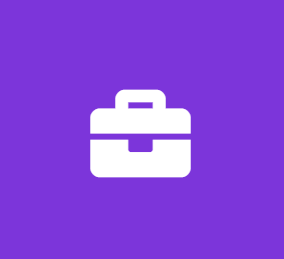 Assistant Men's Volleyball Coach Intern
Millikin University
Customer Support Internship
Division of Enrollment (Athletics)
Job Description
Position Title: Assistant Men's Volleyball Coach Intern
Department: Athletics
FLSA: Exempt
Working Relationships:
Reports to: Head Men's Volleyball Coach and Athletic Director
Works Closely with: Athletic Department Staff; Enrollment Staff, Men's Volleyball Team Members, and Athletic Director
Position Summary: This position will report to the Head Men's Volleyball Coach and Athletic Director. This position has the potential to become a Graduate Assistant, contingent upon being admitted to the MBA Program. This internship is designed as a 10-month educational experience from August 1, to May 31 and is designed to give an individual with an interest in coaching the opportunity to hone his skill development and coaching ability in one or more position areas. The appointment is for one year, with a possible one-year renewal.
Values:
All employees are expected to uphold the values of the University. At Millikin University, we value:
Commitment to the discovery of knowledge
Civil debate
Passion and enthusiasm
Dignity and respect for individuals
A diverse and inclusive community
Integrity and responsibility
Advancement of the greater good
Primary Responsibilities - Intern Functions:
Under the guidance of the Head Men's Volleyball Coach, the Intern will:
Assist the head coach with all aspects of the men's volleyball program
Assist with on the court coaching and individual player and team development.
Assist with coaching junior varsity and varsity during practice and competitions.
Assist with identification, recruitment, and retention of student-athletes.
Assist in all areas of team development, including in-season and out-of-season activities as allowed by Millikin, CCIW, and NCAA.
Assist in the day-to-day operation, including but not limited to, video editing, travel and equipment.
Perform other duties as assigned by the Head Men's Volleyball Coach
Under the guidance of the Athletic Director, the Intern will:
Have an opportunity to gain an understanding of the structure and organization of the NCAA, specifically Division III.
Have an opportunity to gain an understanding of the role of athletics in a relatively small comprehensive University.
Have an opportunity to gain exposure to athletic operations and event management
Perform duties in the area of event management.
Minimum Position Qualifications:
Bachelor's Degree
Volleyball playing experience at the collegiate level or coaching at the high school or college level
The successful candidate must demonstrate effective and excellent leadership, motivational, organizational, and interpersonal skills.
Work Environment:
Manual Dexterity:
Dexterity to operate a keyboard
Physical Effort:
Typically sitting/standing/bending/stooping
Occasionally lifting 25 lbs. or more
Hearing and visual acuity within normal range
Working Conditions:
Outdoor exposure to weather
Alternative or flexible work schedule
Travel and/or periodic overnight travel
Hazards: None
Background Checks and or Testing:
X Background and criminal history check
Physical exam
Drug test
X Driving record check
Credit check
Other: _______________________
Date: February 2019
By signing, I acknowledge that the above is intended to describe the general nature and level of work being performed by most people assigned to this position, and that this is not intended to be an exhaustive list of all responsibilities, duties, and requirements.
I also recognize that certain background checks or tests are required and I give permission for these.
Employee Signature Date
Job Type: Internship
Salary: $17.00 to $20.00 /hour
Experience:
playing/coaching: 1 year (Preferred)
collegiate playing: 1 year (Preferred)
volleyball: 1 year (Preferred)
coaching: 1 year (Preferred)
volleyball playing exp. required: 1 year (Preferred)
Work Location:
Benefits:
Schedule:
Monday to Friday
Weekends required
Work Remotely: