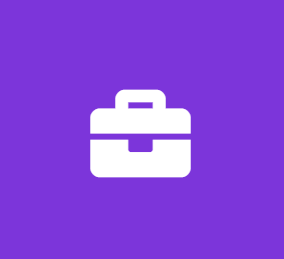 ASE Program Events Assistant College Intern
Saturday Academy
Customer Support Internship
Type: Temporary, Part-Time
Hours: This opportunity takes place from May 18 through August 14, 2020. (Flexibility on exact start and end dates.) Desired commitment: 10 hours/week.
Salary: Unpaid. Potential for academic credit if student initiates with appropriate professor.
BACKGROUND
Saturday Academy seeks one college student for an internship to learn about the outreach and communications involved in an internship program within a non-profit organization. At Saturday Academy, we learn by doing. The intern will be assigned to the ASE Program doing projects to gain an overview of the program as well as contribute meaningfully to the program's operation.
The ASE Program develops eight-week, full-time summer internships for high school students with a strong interest and ability in science, technology, engineering, and math fields. This position is an integral part of the ASE team at Saturday Academy and reports to the ASE Coordinator. Close coordination between this position and other staff members is essential.
The intern will support the ASE staff in preparing three educational summer conferences. Tasks revolve around planning and implementing a complex schedule of programming events for 200-500 people.
RESPONSIBILITIES
Excellent computer skills, including proficiency with MS Office products, social media, web research, and some experience or willingness to learn databases such as Salesforce
Exceptional attention to detail, and superior organizational and administrative skills
Ability to recognize, prioritize and address multiple deadlines and programmatic goals
Flexibility and an excellent sense of humor
An independent and creative individual who enjoys working with diverse groups of people.
Availability to attend two all day conferences (one of which takes place in Corvallis - transportation provided.)
ABOUT SATURDAY ACADEMY
Saturday Academy strives to engage all motivated young people, including those from under-represented communities, in hands-on, in-depth learning by connecting them to community experts as educators and mentors. Our vision is that all interested, pre-college students in our region will have the opportunity to interact with community experts and experience professional environments in ways that assist them in developing intellectually and preparing for rewarding careers. Saturday Academy's innovative programs are open to all students in grades 2 through 12. We value all learning, and offer experiences in many disciplines. We emphasize science, technology, engineering and math (STEM), because these fields are critical for children's careers and their fast pace of change is difficult to address in traditional school settings. Saturday Academy was founded in 1983, and became an independent 501c3 nonprofit in 2006. Saturday Academy has provided instruction to more than 170,000 students throughout Oregon and SW Washington.
TO APPLY
Please apply via email to [email protected] or on Handshake. Address in the cover letter how your experience meets the qualifications, and any additional information about your enthusiasm for this opportunity and what it will mean for your personal or professional development.
Saturday Academy seeks a diverse staff in order to reflect our community and those we serve. Qualified individuals from diverse backgrounds are strongly encouraged to apply. This position is available to all without regard to race, color, national origin, disability, age, sex, sexual orientation, political affiliation or religion. We provide reasonable accommodation for qualified individuals.