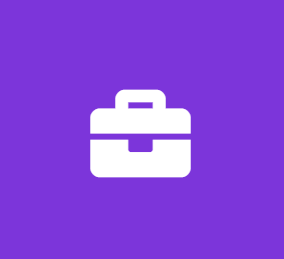 Nurse Intern - 4SW - Waukesha - 0.2 FTE
Waukesha Memorial Hospital
Nursing Internship
Waukesha Memorial General Surgical/Women's Health/Pediatric Unit is a fast paced, high acuity unit with 25 beds. The unit serves a variety of patients who have undergone surgery including Gynecological, Vascular, Urological, and Gastrointestinal. The pediatric population is a variety of children with complaints of dehydration, respiratory illnesses, orthopedic injuries and general surgeries. The unit is a place where you will gain experience in diversity from newborn to geriatric clientele. We are committed to patient safety; delivering exemplary results and having patients leave with a positive experience. We are proud to uphold the satisfaction of our patients and employees, thus we focus on finding staff with similar values.
Hours: Weekend and Holiday rotation, Day/PM's depending on school schedule, FTE is open to discussion .2 at minimum. Must be in last semester of school, to graduate within 6 months.
Full Time / Part Time: Part Time no Benefits
FTE: 0.20
What You Will Do:
A nursing student in who will be entering the final semester of a registered nurse program. Obtains clinical knowledge and technical skills while working under the direct supervision of a Registered Nurse i.e Clinical Nurse 2, 3 or 4. Under the supervision of the registered nurse, collects objective data according to the clinical practice and theory obtained from nursing education and in orientation. Utilizes this objective data and works under the supervision of the registered nurse in providing nursing care grounded in the ANA standards of nursing practice. May administer medications under the direct supervision of the RN after completing Pharmacology course (or equivalent content) in school.
What you will need:
Minimum Education: High School Diploma or equivalent AND Nursing student entering the final 6 months of a RN program.
Certification: BLS (American Heart Association) or ability to obtain upon hire.
Be currently enrolled, and active without discipline, in an accredited school of nursing. Current employees must have an overall highly valued rating on their last performance review.
Be available for New Employee Welcome (NEW) and participate in Clinical team Orientation (CTO).
Be available to work at least one 8 hour shift per week upon completion of orientation.
Submission of a recommendation letter by a clinical instructor from the candidate's school.
Submission of a clinical education skills checklist from the candidate's school.
Submission of a current transcript (may be unofficial). The nurse intern must have passing grades in all nursing courses.
#LI-TG
ProHealth Care has been the health care leader in Waukesha County and surrounding areas for the past century, providing outstanding care across a full spectrum of services. The people of ProHealth Care strive to continuously improve the health and well-being of the community by combining skill, compassion and innovation. The ProHealth family includes Waukesha Memorial Hospital, Oconomowoc Memorial Hospital, the Rehabilitation Hospital of Wisconsin, ProHealth Medical Group clinics, AngelsGrace Hospice, ProHealth Home Care & Hospice, West Wood Health & Fitness Center and Regency Senior Communities. Learn more at ProHealthCare.org.
ProHealth Care, one of the largest employers in Waukesha County, offers work that is challenging and rewarding. The organization is dedicated to providing the highest quality service to our patients and their families and treats each individual with respect – the way they should be treated. ProHealth Care supports a Just Culture, one that encourages an open learning environment and maintaining safe systems. We have high expectations for those who join our team of nearly 5,000 employees. In return, we offer exceptional career opportunities in a dynamic, health care system where the contributions of every team member are valued.
ProHealth Care is an equal opportunity employer and is committed to an inclusive work environment and values the perspectives of our people. We maintain a drug-free workplace and perform pre-employment substance abuse testing. All qualified applicants will receive consideration for employment without regard to race, religion, color, national origin, sex, gender identity, sexual orientation, age, status as a protected veteran, among other things, or status as a qualified individual with disability.