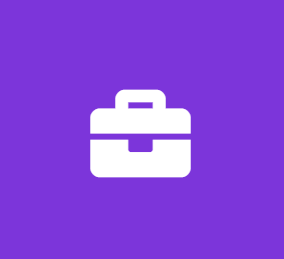 Human Resource Internship
Premise
Business Internship
Premise is seeking an HR Intern for our Human Resources Team at the San Francisco office! You will work on projects relating to new hire onboarding and compliance while interacting with decision makers at all levels that power a growing startup forward!
Premise is a worldwide network and predictive analytics platform bringing visibility to the world's hardest-to-see places. We enable global decision-makers to move faster and make smarter decisions by employing local, on-the-ground contributors to observe and collect real-time data. Our current clients include The United States Agency for International Development (USAID), The Bill and Melinda Gates Foundation, and The United States Department of State (DOS). A $66M Series C Venture Capital organization, we are backed by Google Ventures, SocialCapital, and Andreessen Horowitz, among others. Learn more about us at www.premise.com ( http://www.premise.com/ ); or follow us at @premisedata ( https://www.instagram.com/premisedata/ )
What you get to do:
Support the HR Generalist on the annual I-9 compliance audit.
Support the HR team on the data integrity audit of Vanguard, Bswift, and Namely.
Assist with streamlining the onboarding process in Greenhouse and Namely.
Support the HR team in researching and creating the annual employee engagement survey.
Participate in compliance-related projects are required.
What you'll learn:
Understanding the various local, state, and federal employment laws.
Understanding the onboarding process.
Scaling HR processes for efficiency.
How to design an employee engagement survey for effectiveness.
Your background likely includes:
Currently a Junior pursuing at least a BS in Business Administration/Management, Human Resources Management or equivalent courses.
Experience with Google Suites
The ability to maintain the highest levels of confidentiality at all times.
Strong interpersonal communication skills.
Strong desire to learn.
Our Internship Program:
Type of internship:
Paid
Duration:
June 1, 2020 – August 7, 2020
Location:
San Francisco
Hours required per week:
Full-Time
Press:
PRNewswire:
Premise Data Wins Prestigious Urban Innovation Challenge from Gavi, the Vaccine Alliance ( https://www.prnewswire.com/news-releases/premise-data-wins-prestigious-urban-innovation-challenge-from-gavi-the-vaccine-alliance-300899036.html )
Thomson Reuters Foundation:
Armed with tech tools, Colombian cities combat mosquito-borne diseases ( http://news.trust.org/item/20190916103513-aenbq )
The Economist:
Armed with smartphones, Colombians are taking on the local mozzies ( https://www.economist.com/science-and-technology/2019/07/06/armed-with-smartphones-colombians-are-taking-on-the-local-mozzies )
TechCrunch:
Premise raises $50 million to outsource the collection of economic data ( https://techcrunch.com/2015/09/24/premise-raises-50-million-to-outsource-the-collection-of-economic-data/ )
The New York Times:
Lawrence Summers to join Board of hyperdata startup ( http://www.nytimes.com/2015/07/16/business/dealbook/lawrence-summers-to-join-board-of-hyperdata-start-up.html?_r=1 )
BuzzFeed:
Introducing the 'Trillion dollar business that's waiting to be destructed' ( https://www.buzzfeed.com/farahhalime/premise-economic-data#.xmBZXxKKA )
Washington Post:
These smartphone photos can help shape national policy ( https://www.washingtonpost.com/news/the-switch/wp/2016/03/30/these-smartphone-photos-can-help-shape-national-policy/ )
#LI-MF1