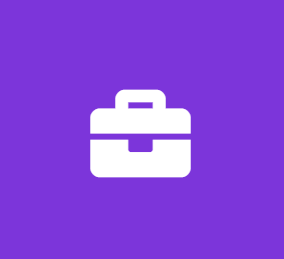 AGENCY SUPPORT TEAM INTERN (OVS)- FALL SEMESTER
State of Arizona
Customer Support Internship
OFFICE OF THE ARIZONA ATTORNEY GENERAL

The Arizona Attorney General's Office, Criminal Division, Office of Victim Services Section is currently accepting applications for volunteers and interns to serve as Volunteer Agency Support Team Intern, in the Phoenix office, for the Fall semester.
The mission of the Office of Victim Services is to promote justice and healing for crime victims. Our staff is small relative to the number of victims we serve. Our success, therefore, depends on mature, responsible, caring volunteers and interns. Please submit a cover letter with your resume.

The Agency Support Team Intern (ASTI) will support programs of the Office of Victim Services (OVS) in the Criminal Division at the Arizona Attorney General's Office. The ASTI will support the Agency Support Team of the OVS; the Victims' Rights Program, which funds victims' rights programs at more than 60 criminal justice agencies, the Victims' Rights Training Program, which trains advocates, law enforcement, criminal justice professionals, and others on the rights of victims in the criminal justice process, and the Victims' Rights Compliance Program which conducts agency audits. This position will have the unique opportunity to observe and participate in the development of solutions to statewide issues in the victims' rights arena of the Arizona criminal justice community.
Main duties include:
Victims' rights presentation coordination and promotion
Presentation preparation and registration
Agency grant program review and management
Assisting with Grant Management System Testing
Audit preparation, review, and follow-up
Manage Mandated Forms projects
Accompany management team members to meetings, committees, and workgroups
Support the Director and other management staff with special projects
Skills needed:
Knowledge and proficiency with Microsoft applications including: excel, word and PowerPoint
Professional phone and e-mail etiquette
Excellent communication and writing skills
Strong attention to detail and organizational capacity
Minimum junior status for bachelor's degree students; minimum of second year status for associate's degree students.
Hours Required: The Agency Support Intern will be required to complete a minimum of 192 hours for the semester.
Minimum cumulative GPA 2.75.
Pass a security background check.
Possess a valid driver's license or state picture I.D.
Interns may come from the departments of political science, psychology, communications, sociology, pre-law, criminal justice and the International College.

If this internship interests you, speak with your department's internship advisor then go to www.azstatejobs.gov to submit your resume and cover letter. Contact Virginia Rodriguez, Agency Support Team Intern Supervisor at 602-542-8456 for more information. Applications are due April 27, 2020.
All applicants under serious consideration for hire with the Attorney General's Office are required to be fingerprinted by the Office and complete a criminal background check through State and Federal agencies. A job offer cannot be tendered until the candidate has successfully passed the initial background check. Your record does not automatically constitute a bar to employment. Factors such as, but not limited to, age at time of offense and age of offense, as well as the relationship between the offense and the job for which you apply will be taken into account.
During all phases of the selection process, people with a disability may request a reasonable accommodation, such as a sign language interpreter, by contacting the AG's Human Resources office at (602) 542-8056 or via e-mail at [email protected]. The Arizona Office of the Attorney General does not discriminate on the basis of race, color, national origin, sex, disability, religion, sexual orientation or age in its programs, activities or in its hiring and employment practices. The following division has been designated to handle inquiries regarding the non-discrimination policies: Operations Division, 2005 N. Central Ave, Phoenix, AZ 85004, Phone: (602) 542-8056, Fax: (602) 542-8000.