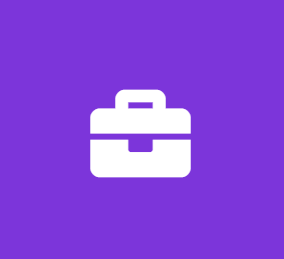 Internship eCommerce Assistant
O3M
Customer Support Internship
We are hiring an eCommerce Assistant for a 3 month internship and looking for a candidate with a genuine interest in sustainable fashion and women's rights. Before you read on, please be aware that this is an unpaid and fully remote position with three video calls each week. You will work closely with our founder and help to spearhead vendor acquisition and in return offered a work experience of critical learning within both a commercial and fashion-tech startup environment.
Responsibilities
-Training in WooCommerce including various plugins to enhance UX, UI and data analysis
-Vendor relationships: personal checkins with vendors for inventory numbers /support and feedback
-Communications via CampaignMonitor to customers, vendors and affiliates
-Import new vendor collections (CSV. files) and maintain inventory data
-Cloud filing and contracts administration: ensure that Agreements, interview questionnaires are filed
-Maintain databases (Excel)
-Creative solutions and problem solving (should you be interested in influencer programs, event planning and media within the eco fashion and Fashion Week space)
-Director diary: add to action items as new collections are imported (founder to edit product descriptions for publishing)
Pre Requisites
-You will be savvy across the several social media channels to the West (Facebook, Instagram, Pinterest, LinkedIn, Twitter) and potentially WeChat. You'll know how to create GIF posts, install updates, use IGTV, brand profiling and content
-You may be a Student or Recent Grad from Fashion Economics or Marketing, potentially with a major in Fashion Communication or Sustainable Fashion
-You will be proficient in Windows for MAC, MS Office, WeTransfer and Cloud based doc-share and filing solutions
Personality
-You will thrive on knowledge and self-invest into continued development (especially in technology - like everyone, right?)
-Upbeat, adaptable (given the current climate, this is a real skill!) and share some of our values in honesty, transparency and equality
About Us
We are a social-impact fashion technology startup. We present luxury ethical, sustainable and artisanal fashion for women and expanding into the children's and home lifestyle divisions. Every purchase sponsors Girls Education.
We are female founded, feminist and mission-led. We work in collaboration with several global NFPs and NGOs who provide an equal opportunity to correct illiteracy among the 130 million girls still to receive an education.
Applications
If you're serious about a foot-in-the-door opportunity within the Luxury and Sustainable Fashion segment, please prepare a brief Cover Note to accompany your Resume.
Successful applicants will be contacted from Monday next and video interviews next week.
Job Types: Full-time, Internship
Education:
High school or equivalent (Required)