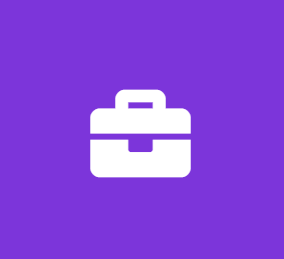 Executive Assistant Internship
Lio Marketing
Customer Support Internship
We ares seeking a very organized and very passionate Executive Assistant Intern desiring greater professional opportunity.
As an intern you will work directly with our CEO. You will be operating in an organizational and communications leadership role.
Heading communications, assist in organizing flow charts, company calendars, operations, and division's task. Also Including and not limited to heading client relations, forming engagements with B2B and B2C.
Responsibilities
Implemented processes and procedures that increased operational efficiency; managed daily functions of the company
Produced high-level communications, calendar and meetings ranging from highly confidential to company divisions.
Maintained strict confidentiality with sensitive information, financial documents, records and personal matters.
Travel assistant to CEO for all major engagement: Production, Projects, Events, etc
Liaised between 10 member staff, 200 sales reps, volunteers and the CEO; proactively resolved any membership issues and exercised tact, diplomacy and discretion in all written and verbal communications.
Collaborate, organize, assist closely with the staff to complete various division task and deadlines
Managed the execution of immediate agency, company goals, staff, events logistics including communications with officers, directors, project managers, staffing, accommodations, hospitality, and production efforts.
Monitored costs and expense reports, negotiated vendors contracts
Note: This is a 6 month internship.
We are looking for leaders
Juniors/seniors in college
Compensation: Commission's very handsome pay structure
Job Types: Part-time, Internship, Commission
Experience:
executive support: 2 years (Preferred)
executive assistant: 2 years (Preferred)
executive level: 2 years (Preferred)
secretarial: 1 year (Preferred)
Commission Only:
Additional Compensation:
Work Location:
One location
Multiple locations
Benefits:
Flexible schedule
Professional development assistance
Hours per week:
Typical start time:
Typical end time:
Schedule:
Monday to Friday
8 hour shift
Work Remotely: