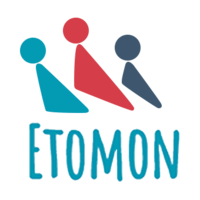 Business Analyst Internship
Etomon
Business Internship
Here at Etomon we believe we are all geniuses if we discover a better way to learn. We are an educational technology startup that provides a virtual learning platform for users to acquire different perspectives and skills without limitations. We empower instructors from all around the world to provide an efficient and different learning experience in a large variety of subjects. Through our platform, we want to create an equal learning opportunity for students all around the world. Join us at Etomon to make education easy and efficient for the next generation!
The intern will join our design team and will design various pages for our educational website. The ideal candidate should be a self-starter who is passionate about design, able to accept constructive feedback, and able to grow and develop from said feedback. At Etomon, we value teamwork, innovation, growth, and we do not fear failure. If your value matches with ours, apply today and join the Etomon team!
Business Analyst intern Job Description Template
We are opening a Business Analyst Intern to join our project team. You will work alongside other business analysts and report directly to the project manager. Your main tasks will include performing detailed requirements analysis, documenting processes, and performing some user acceptance testing. To succeed in this role your analytical way of thinking and corporate attitude, organized skill
Business Analyst Responsibilities:
Researching & Evaluating business processes, anticipating requirements, uncovering areas for improvement, and developing and implementing solutions.
help Leading ongoing reviews of business processes and developing optimization strategies.
Staying up-to-date on the latest process and IT advancements to automate and modernize systems.
reporting to Conducting meetings and presentations to share ideas and findings.
Performing requirements analysis.
Documenting and communicating the results of your efforts.
Effectively communicating your insights and plans to cross-functional team members and management.
Gathering critical information from meetings with various stakeholders and producing useful reports.
research and collect data from with users to the design team, product manager technicians, and managerial staff.
Allocating resources and maintaining cost efficiency.
find problems and share solutions to meet business needs and requirements.
Performing user acceptance testing.
Managing projects, developing project plans, and monitoring performance.
Updating, implementing and maintaining procedures.
Prioritizing initiatives based on business needs and requirements.
Business Analyst intern Requirements:
A bachelor's degree in business or related field or an MBA.
A minimum of 2 years of business major in business school experience for analysis related field.
Exceptional analytical and conceptual thinking skills.
The ability to communicate the ideas and research to the teams
Advanced technical skills.
Excellent documentation skills.
Fundamental analytical and conceptual thinking skills.
Experience creating detailed reports and giving presentations.
Competency in Microsoft applications including Word, Excel, and Outlook.
A track record of following through on commitments.
loving planning, organizational, and time management skills.
Experience leading and developing top-performing teams.
A history of leading and supporting successful projects.
Job Type: Internship
Experience:
business analysis: 1 year (Preferred)
healthcare: 1 year (Preferred)
salesforce: 1 year (Preferred)
sql: 1 year (Preferred)
Education:
Working Days:
Monday (Preferred)
Tuesday (Preferred)
Wednesday (Preferred)
Thursday (Preferred)
Friday (Preferred)