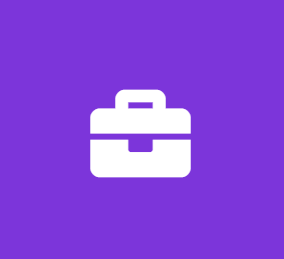 School Based Health Education Liaison Intern
Planned Parenthood of Maryland
Health Internship
PPM is a thriving Planned Parenthood affiliate with a healthy financial standing and the capacity for expansion of our clinical services as well as our geographic reach. Our mission is to enable all Marylander's to have access to a wide range of high quality, affordable reproductive health care services. By providing medical services, education, training and advocacy, PPM seeks to help individuals make informed decisions about their reproductive health, family planning options, and sexuality.
SUMMARY: PPM is currently recruiting both undergraduate and graduate university students who are interested and passionate about; teaching comprehensive sexuality education high schools around Baltimore City; building connections with high school students to improve their understanding of their sexual health; referring students to sexual health resources in Baltimore City; sharing information on topics related to sexual and reproductive health (i.e. healthy relationships, sexually transmitted infections, birth control methods, anatomy, hygiene, etc.); and building relationships between schools' health suite/clinic and students.
ESSENTIAL RESPONSIBILITIES:
a. Implement PPM's medically accurate, inclusive, culturally sensitive, and non-judgmental health education curriculum and one-to-one peer education to high school students
b. Comply with all agency policies and procedures, including those involving attendance, confidentiality and security
c. Participate in various outreach projects, both in-house and in the community
d. Participate in preparing and/or delivering educational workshops on various aspects of sexual and reproductive health to diverse audiences
e. Participate in the Education and Outreach volunteer orientation and training on sexual health topics, curriculum, and facilitation skills
EMPLOYMENT STANDARDS
Training Requirement:
a. PPM School-Based Education Liaison Intern will receive mandatory training on program facilitation, program planning, presentation skills, and sexual health topics
Time Commitment:
a. Semester commitment
b. At least 4 hours a week during the school day. Must be available during the hours of 9am-2pm.
c. Attend bimonthly meetings/ in-services with PPM program staff and interns
Skills and Competencies:
a. Interest and/or familiarity with a broad range of sexual health topics (e.g. common STDs, anatomy, sexual orientation) as well as Planned Parenthood programs and services
b. Integrity and honestly
c. Ability to speak publicly
d. Willingness to learn new skills and to participate in community education and outreach
e. Self-awareness and uses good judgement
f. Flexible
g. Sense of humor
h. Attention to detail and a desire to assume ownership of projects by taking direction and working independently and in groups to achieve team goals
i. Excellent interpersonal communication skills
j. Strong commitment to quality health & education services and excellent customer service
Benefits:
PPM School-Based Education Liaison Interns will:
a. Develop and strengthen their teaching, public speaking, health education, and facilitation skills
b. Have a skill based internship where they will learn skills that can be used in future employment
c. Provide a safe, comfortable, non-judgmental environment for teens to learn about important health information
d. Receive recommendations and references for graduate school, internships, fellowships, awards, and jobs
e. Learn valuable health information
f. Gain school credit and/or community service learning hours
g. Receive a stipend and school credit for time
Contact
To apply to be a PPM School-Based Education Liaison Intern, contact Vanessa Geffrard, Vice President of Education and Outreach at Planned Parenthood of Maryland.
PPM has a comprehensive and competitive compensation/benefits program for full-time employees to include employer matched 401K, Health, Dental, Vision, FSA, employer paid short-term and long-term disability, voluntary and supplemental life insurance, tuition reimbursement, paid parental leave and a generous time off package.
PPM is an equal opportunity employer. It is PPM's policy to recruit, hire, train, and promote individuals, as well as to administer any and all personnel actions without regard to race, color, creed, religion, age, sex, sexual orientation, gender identity or expression, genetic information, national origin, veteran status, military status, physical or mental disability, marital status, pregnancy, child birth or related medical condition, personal appearance, familial status, political opinion, source of income, occupation, or any other category protected by law.
Job Type: Internship
Language:
Benefits:
Internship Compensation:
This Job Is Ideal for Someone Who Is:
People-oriented -- enjoys interacting with people and working on group projects
Detail-oriented -- would rather focus on the details of work than the bigger picture
Innovative -- prefers working in unconventional ways or on tasks that require creativity
This Job Is:
Open to applicants who do not have a college diploma
Schedule:
Work Remotely: