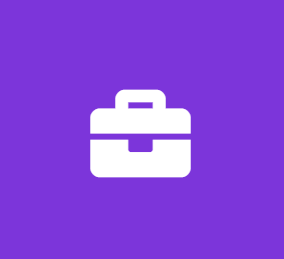 Technical Writer Intern
UCBZeroWaste / UsedCardboardBoxes.com (UCB)
Content Internship
Full-time/ Part-time Internship (unpaid) - This is for credit only!
OUR INTERNSHIP PROGRAM
UCBZeroWaste / UsedCardboardBoxes.com (UCB) Internship Program is designed to expose graduate/ under-graduate college students to business management and processes as well as current practices in the Environmental Industry. Interns are expected to learn every aspect of our daily routines and procedures. By evolving in the headquarters of UCBZeroWaste / UsedCardboardBoxes.com (UCB), interns have the opportunity to interact and work directly with the CEO, executives, and team members.
We are searching for an Intern Technical Writer who will be exposed to various business users and information system developers to successfully create documentation for application processes, application libraries, project requirements, and application guides for users.
Essential Duties
· Consults with Zero Waste team to determine the technical materials needed by targeted learners, target audience, and desired outcomes to ensure that the writing assignment meets the communication goals.
· Develops high-quality written materials that meet applicable standards and is appropriate for its intended audience. Materials must provide clear, concise explanation and directions for use and implementation of policies, procedures, processes, regulations, issues, completion of needed documentation and forms and other supporting materials for online government data system.
· Analyzes all documents to maintain continuity of style of content. Creates tutorials to help end-users use a variety of applications. Manages updates and revisions to existing technical material.
· Designs and implements methodologies to obtain feedback to ensure end users understand and are able to implement the instructions in the written materials.
· Works with project team to: make use of photographs, drawings, diagrams, animation, and charts that increase users understanding; develop process maps. Select appropriate medium(s) for message or audience, such as handbooks, desk aides, process maps and/or online videos; standardize content across platforms and media; and other methods and ideas to increase end users understanding of technical material.
· Ensures quality of all written materials including that they convey the correct message and contain a logical flow of ideas, are well-organized with appropriate headings and are free of spelling, grammatical, punctuation, and word choice errors. Proofreads and edits material submitted by other authors to enhance style and readability appropriate to the target audience.
· Provides other technical writing as assigned.
Desired Qualifications
Become familiar with the subject's sustainability and waste management procedures and processes. Ability to complete process mapping. Knowledge of the structure and usage of the English language, including the meaning and spelling of words, rules of composition, and grammar. Skill and experience in organizing work and meeting deadlines. Skill in the use of computers/software programs and various applications, including ability to effectively research information on internet and utilize tools such as online or internal databases. Ability to clearly communicate clearly.
Requirements
The ideal intern will possess the following abilities, attributes, experience and skills
Organized, with GREAT attention to detail
Good communication skills, both written and oral
Excellent computer skills (MS Word, MS PowerPoint, Google Docs/Sheets, etc.) Basic HTML a HUGE plus
Passion for personal growth and advancement
Passion for the environment and helping people/companies reduce environmental impact
About UCBZeroWaste / UsedCardboardBoxes.com (UCB), Inc.
What: UCBZeroWaste / UsedCardboardBoxes.com (UCB) designs & manages large-scale Zero Waste Programs (including Return, Reuse, Resell, Recycle and Waste-to-Energy).
How: UCBZeroWaste / UsedCardboardBoxes.com (UCB) pays large companies more than recycling rates for re-usable commodities and optimizes their traditional recyclables to create real financial value. That money can be applied to the Waste-to-Energy process… enabling large companies to get to Zero Waste to Landfill at minimal out-of-pocket cost.
Why: By paying suppliers more than recycling, charging customers less than new packaging, reducing environmental impact, employing people US and making a profit… UCBZeroWaste / UsedCardboardBoxes.com (UCB)'s business model is a win/win/win/win/win.
When UCBZeroWaste / UsedCardboardBoxes.com (UCB) launched in 2006, we built technology and designed processes that enabled UCB to buy used/empty boxes (and gaylord totes) from large US food, beverage and CPG manufactures, for more than recycling rates! These are the gaylord totes and shipping boxes they receive and unpack from their vendors (often carrying bulk food, ingredients, plastic bottles & caps, etc.). UCBZeroWaste / UsedCardboardBoxes.com (UCB) can pay more than any recycler, because we don't recycle these boxes…. we RESELL them, as boxes, (mainly to major retailers for distribution and reverse logistics) right here in the US. As a closed-loop sustainability program, we actually RETURN BOXES RIGHT BACK TO THE ORIGINAL VENDOR, for reuse! Our programs help separate valuable commodities to reduce waste and identify the most valuable outlet for each commodity.
Our programs have expanded and today we buy gaylord totes, shipping boxes, pallets, supersaks, barrels and drums… all for MORE than recycling rates… and resell them for less than new.
UCBZeroWaste / UsedCardboardBoxes.com (UCB) has created a tremendous amount of value at many large companies (Anheuser-Busch, Bayer, Burlington Coat, Family Dollar/Dollar Tree, Foot Locker, General Mills, Goodwill Industries, Keurig, Menards, McCormick Spice, P&G, Pepsi, Sports Authority/DICK's, Safeway/Albertsons, TJMaxx/Marshalls, Target, True Value, Walmart, and many more) as we are likely the largest buyer/seller of quality USED boxes in the country… and now manage almost any byproduct of food/bev/cpg manufacturing or distribution.
UCBZeroWaste / UsedCardboardBoxes.com (UCB)'s proprietary software is called WATER: Waste Analytics and Tracking for Environmental Reporting.
One thing that separates UCBZeroWaste / UsedCardboardBoxes.com (UCB) from local box brokers and surely traditional recyclers and even waste consultants is our online, real-time tracking tools that report down to the SKU-level, allowing for continuous improvement programs. This keeps ALL of UCBZeroWaste / UsedCardboardBoxes.com (UCB)'s supplier's reuse, recycling and waste data in one place, for easy (and accurate) online, real-time reporting… at their fingertips! For UCBZeroWaste / UsedCardboardBoxes.com (UCB) customers (who buy these used commodities), this same real-time data enables buyers to view inventory to see what meets their needs, compare used pricing to new pricing and even place orders online.
UCBZeroWaste / UsedCardboardBoxes.com (UCB) Inc. is an equal opportunity employer, and all qualified applicants will receive consideration for employment without regard to race, color, religion, sex, national origin, disability status, protected veteran status or any other characteristic protected by law.
Job Type: Internship
Experience:
writing manuals: 1 year (Preferred)
training manual: 1 year (Preferred)
process flow: 1 year (Preferred)
technical writing: 1 year (Preferred)
Benefits:
Schedule:
Company's website:
https://www.usedcardboardboxes.com/?referrer=Google&keyword=used%20cardboard%20boxes&gclid=Cj0KCQjwjcfzBRCHARIsAO-1OoZFy09IwtRrlweGSqK736BvIxe8X2BmdD3gK6MVoGLoC8fq8UwvEaAiDIEALw_wcB