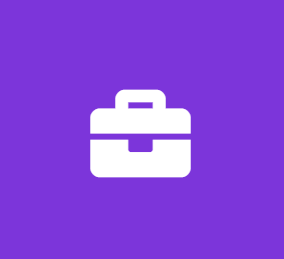 Information Technology Intern
Ferrara IT Services, LLC
Internship
The Information Technology Intern will be a key member of our growing IT services team. This role will be exposed to and receive training on a wide range of business technologies and systems. We are looking for a detail-oriented individual who enjoys technology and wants to learn new skills. The candidate will be responsible for the setup of new computers and performing basic end user troubleshooting. Hours are flexible and can vary week by week. MUST BE BASED IN THE PHILADELPHIA AREA
Responsibilities:
Setups and configurations of new laptops and desktops
Utilizes the Help Desk ticketing system to manage daily workflow
Troubleshoots and provides end user support for level 1 computer issues
Performs IT hardware recycling and disposal
Performs other duties as assigned
Education/Experience:
Internship opportunity is open to all technology majors or graduates who are fast learners and interested in pursuing career in the IT field.
Skills:
Basic understanding of computer hardware components
Experience or interest in computer hardware setup and configuration
Must be very detail oriented
Ability to follow documentation with great attention to accuracy
Very good communication skills
Well organized with time-management skills
Pursuing a Bachelor of Sciences degree in Computer Science, Engineering, or related field (Will consider high school seniors with exceptional academic achievement)
Minimum GPA of 3.6
MUST BE BASED IN THE PHILADELPHIA AREA
Technical Skills:
Working knowledge of Microsoft Office Suite
Understanding of how to replace hard drives
Working knowledge of printers
Ability to perform basic troubleshooting of common IT problems
ABOUT FERRARA IT:
Ferrara IT is a rapidly growing full service IT Managed Services provider based in Blue Bell, PA. We were founded with the goal of helping small and medium businesses grow by being a trusted and reliable IT partner.
We specialize in providing strategic IT planning, high touch end user Help Desk support, security & compliance, and most importantly, by creating operational efficiency through implementation of next generation technology solutions and processes. We are a values driven company that focuses heavily on service to our clients, innovation and integrity.
Learn more about us at FerraraIT.com.
Job Types: Full-time, Part-time, Internship
Salary: $15.00 to $18.00 /hour
Experience:
IT related: 1 year (Preferred)
Education:
High school or equivalent (Required)
License:
Work authorization:
Application Question:
What is the highest level of math class you have taken?
Work Location:
Benefits:
Work from home
Flexible schedule
Internship Compensation:
Schedule:
Work Remotely: