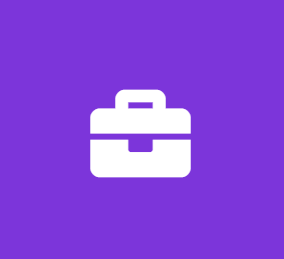 Junior React Developer
Connect Road Assist
Software Engineer Full Time
Connect Assistance is a fast growing company seeking a Junior React Developer to join us and help drive our long-term growth. This position is key to effectively serving our clients and our internal team.
Qualifications & Responsibilities:
Willing to learn and grow into a Full-Stack Software Engineer.
Candidates must have some knowledge and strong interest in learning advanced and modern Frontend programming (ES6, Prettier, Typescript + TSLint, Git Flow, Continuous Integration and Delivery, Advanced State Management, ...).
This position will support our core code base, responsible for dispatching thousands of road assistance services per month.
Requirements:
2-3 years of software development experience in a professional capacity
Professional experience working in HTML, CSS and JavaScript
Professional web service development experience, preferably with at least 2 years of Frontend Javascript development
Professional demonstrated success coding and implementing systems using Model View Controller pattern.
Preferable Experience:
Understanding of RESTful API design
Experience implementing Web applications using React (or other MV* frameworks)
Experience across the software development life cycle, from analysis to support
Equal Opportunity Employer F/M/V/D
Tipo de puesto: Tiempo completo
Experiencia:
software development: 2 años (Requisito mínimo)
Frontend Javascript development: 2 años (Requisito mínimo)
HTML, CSS and JavaScript: 2 años (Requisito mínimo)
Idioma:
Español/Ingles (Requisito mínimo)