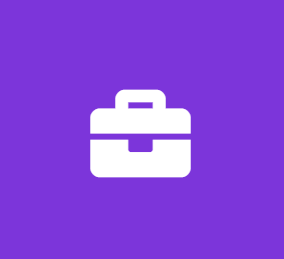 Nonprofit Marketing Intern
Beats For A Better Tomorrow Foundation
Marketing Internship
ABOUT BEATS FOR A BETTER FOUNDATION:
Beats For A Better Tomorrow Foundation is a 501-3C non-profit organization located in Baltimore, Maryland. With a mission to promote Creativity, Community, and Culture; we strive to support our communities through our passions. Our vision is to enrich the lives of others through education, art, music, and activism by providing a supportive platform for community outreach via grassroots activism. Sound Off Today For A Better Tomorrow.
INTERNSHIPS & VOLUNTEERS:
Currently looking for interns and volunteers for their campaign "Dude Where's my Job".
Seeking Advocates, Marketers, Content Creators, Promoters and more!
Benefits can include portfolio development, professional consulting, letter of recommendation, industry experience and more. Loan forgiveness can be arranged for long term employees/volunteers who have made or plan to pay at least 120 qualifying payments.
PROJECT DESCRIPTION:
"Dude Where's My Job" is a campaign by Beats For A Better Tomorrow Foundation, created to fundraise for COVID-19 emergency relief funds for the gig and service industries. The COVID-19 pandemic has many individuals being laid off or on a standstill until further notice. Economically affecting everyone, contractors or employees in the arts, event and hospitality industries have been impacted greater than most. We are passionate about helping others, especially those who affect our lives daily through their labor of love or service. We are asking for your help today, to ensure that our nation's unsung heroes can receive assistance to meet their basic needs to survive. We have created a platform with various options in which we can collectively fill in the gaps and work together through these tough times.
With your help, we aim to raise $10 million dollars to assist people in our community and expand nationwide. We can use your help with spreading the word, collecting and dispersing essential supplies to those in need. Our campaign also needs in-kind donations of food, household essentials and other targeted disbursements. We are seeking interns and volunteers who are looking to make a difference in their community! We plan on providing emergency grant funds to distressed communities and struggling individuals. Let's help those in need and stabilize our economy together as a community.
DESCRIPTION:
We are looking for a qualified intern to join our marketing, advocacy and fundraising efforts. They will be responsible for maintaining the social media, press relations and other outreach needed for successful marketing efforts. We are looking for an individual capable of learning and thriving in this fast-paced and ever-evolving creative environment.
BENEFITS:
Participating in the growth process of a new company will provide you the real hands-on experience of taking a local startup to the next level. We are currently marketing our nonprofit efforts all over Maryland by creating and implementing new marketing strategies that include videography for promotional commercials, graphic design, social media campaigns and many other outreach techniques. Working with Beats for a Better Tomorrow Foundation offers a wide variety of real-world experience using many skills for your major and build your portfolio for professional development.
- Practical experience with nonprofit administration, marketing, and other important arts skills
- Shadowing, mentoring, and training opportunities with experienced, knowledgeable professionals
- Opportunity to design and execute creative experience/ events, with supervision and assistance
- Flexible schedule for students
- Letter of Recommendation
- Portfolio Development
- Professional consulting
- College Internship Credit towards your degree (for new or current student. This does not pertain to graduates.)
- Loan forgiveness can be arranged for long term employees/volunteers who have made or plan to pay at least 120 qualifying payments.
Duties & Responsibilities:
- Assist in the creation of signage, circulars, mockups, email campaigns, online promotion, etc.- Assist in the distribution or delivery of marketing materials- Assist with the fulfillment of marketing offers- Assist with the preparation and delivery of training materials- Perform analysis of marketing and sales data- Seek and analyze competitor marketing and sales materials both on and offline- Prepare presentations- Open and sort mail- Enter contact information into contact management systems- Provide support to social media efforts- Monitor social media for trending topics to utilize on social media channels- Maintain tracking report of public relations activity
INTERNSHIP REQUIREMENTS:
- Undergraduate students majoring in Sales, Marketing, or Advertising
- Excellent verbal and written communication skills
- Extensive knowledge of social media
- Driven and hard-working
- Ability to take direction and multi-task
- PowerPoint, Word and Excel experience a plus
Additional Qualifications:
- All individuals must be 18 years of age or older
- Must be an undergraduate or graduate student, or a recent graduates
- Committed to the full duration of the internship assignment, including work schedule and punctuality
- Candidates must have access to reliable transportation and device with consistent internet access
- Possess excellent written and verbal communication and customer service skills.
- Possess creativity, flexibility, variety, and growth potential.
- Should be open-minded, a fast learner, enthusiastic, and adaptable.
- Self Motivated and good time management skills.
About Our Program:
Beats for a Better Tomorrow Foundation offers Internships to qualified undergraduate and graduate students, as well as recent graduates. These positions provide the opportunity for Interns to contribute to various projects, events, and activities while learning the day-to-day functions of arts promotions in both live and digital marketplaces. Interns will be guided by their supervisor who will act as a mentor. Credit can be arranged with your college/university.
Volunteer Application: https://bit.ly/2IVwuII
CONTACT:
Cara A. White
Volunteer Coordinator
Beats For A Better Tomorrow Foundation
Website: https://beatsforabettertomorrow.com
Job Type: Internship
Experience:
sales: 1 year (Required)
Business Management: 1 year (Preferred)
Graphic Design: 1 year (Preferred)
marketing: 1 year (Required)
Work Location:
Benefits:
Flexible schedule
Professional development assistance
Other
Internship Compensation:
This Job Is:
A "Fair Chance" job (you or the employer follow Fair Chance hiring practices when performing background checks - learn more at https://start.indeed.com/fair-chance)
A good fit for applicants with gaps in their resume, or who have been out of the workforce for the past 6 months or more
A good job for someone just entering the workforce or returning to the workforce with limited experience and education
A job for which all ages, including older job seekers, are encouraged to apply
Open to applicants who do not have a college diploma
A job for which people with disabilities are encouraged to apply
Schedule:
Benefit Conditions:
Work Remotely: