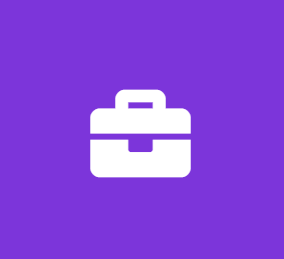 Junior SEM Specialist
Worldmedia Interactive
Full Time
Now Hiring – Junior SEM Specialists
Department: SEM / Performance Media
What's the deal?
Fast-paced interactive advertising agency located in the fun and exciting Midtown District of sunny Miami, Florida is expanding and looking to hire Junior SEM specialists to expand the SEM department. If you're looking for a place to work in a great location, coworkers that are knowledgeable and professional, or if finding a job that you can grow into a career appeals to you, then Worldmedia Interactive is the place for you.
Any requirements?
Having the ability to legally work in the USA and experience performing the role that you are interested in applying for are the obvious requirements. Having a good attitude and a desire to learn is always a plus, but having the necessary skills and experience is a must. 100% English fluency required.
Qualified candidates should meet the following additional requirements:
at least 1 year of experience working in SEM
Bachelors Degree in a related field or equivalent experience
Must be able to work independently
Google Ads certified (preferred)
Doubleclick Search 360 experience (preferred)
Experience in the Hospitality Industry (preferred)
Salary commensurate with experience.
Who are we exactly?
Worldmedia Interactive, founded in 1999 and based in Miami, Florida, is a full-service marketing agency. Our list of clients includes hotel chains, airlines, cruise lines, and rental car companies to name a few. Yes, if it wasn't obvious on that list, we really like travel; it's what we love to do and one of our strengths.
Worldmedia Interactive offers all employees a generous benefits package. Gym membership, medical, vision, dental, short-term disability, long-term disability, and basic life insurance monthly premiums are 100% paid for employee-only coverage. Family plans for children and spouses are available at competitive pricing. Benefits also include 15 PTO days annually which increase each year, paid holidays, birthdays off, Summer Fridays, and amazing company culture.
Office Based, Non-remote position.
Location: Miami, Florida
Only Local South Florida (Miami-Dade and Broward Counties) Candidates.
NO RECRUITERS PLEASE.
Please take a look at our company culture on our Instagram account: https://www.instagram.com/worldmedia_interactive/