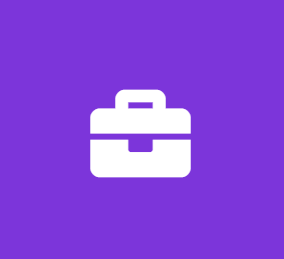 Jr. Programmer-Wage
Virginia VA Employment Commission
Software Engineer Full Time
NOTE: This is an hourly wage position without state benefits, and is limited to approximately 20 – 29 hours per week not to exceed 1,500 hours in a 365-day period.
Works on multiple, complex projects and has responsibilities in Analysis & Design, Code, Test, Deployment, and Configuration Management under limited supervision of the supervisor or designee. Writes code that is well structured, efficient, and compliant with appropriate guidelines, standards, and acceptable practices. Follows security best practices as related to coding, testing and deployment. Prepares data requirements and program specifications that are complete, concise, appropriate and easily understood. As assigned, ensures unit tests are written for new business functions and classes, and runs successfully before deployment; changes are thoroughly tested and documented; and the system is deemed acceptable by the customer with nominal defects found after deployment. This position will be located at 6606 West Broad Street, Brookfield Place.
Minimum Qualifications
Basic knowledge of data systems; program coding, documentation, and Information Technology (IT) security guidelines. Ability to write code and programs; update, repair, modify, and expand existing programs; perform work on multiple projects; recognize and prevent errors that can cause substantial delay, expense and inefficiency; work within set time constraints and changing priorities; and follow direction. Strong analytical, written and oral communication skills. Strong computer skills. Must be willing to accept guidance and training from more experienced staff, and work well with others in a team environment.
Preferred Qualifications
High school diploma or GED and some higher education related to Information Technology, Computer Science or related field, or equivalent combination of experience and training. Experience in programming and system analysis; and formal education in programming or system analysis. Working knowledge of object-oriented or web based technologies such as Java, C#, PowerShell, or JavaScript.
Special Requirements
The selected candidate must successfully pass a background investigation.
Special Instructions to Applicants
Applications for this position must be submitted electronically through this website. Mailed, emailed, faxed, or hand delivered applications and résumés will not be accepted.
Consideration for an interview is based solely on the information within the application (resume).
This website will provide a confirmation of receipt when the application is submitted for consideration.
Please refer to your RMS account for the status of your application and this position.
NOTICE: VEC will record information from each new employee's Form I-9 (Employment Eligibility Verification) into the Federal E-Verify system to confirm identity and work authorization.
The Virginia Employment Commission Is An Equal Opportunity Employer/Program. AmeriCorps, Peace Corps and other national service alumni are encouraged to apply.
Auxiliary Aids and Services are available upon request to individuals with disabilities.
Applicants needing accommodations should contact the Human Resource office for additional information.
The Commonwealth does not provide sponsorship; therefore, applicants must be a citizen or national of the U.S., a Lawful Permanent Resident, or an alien authorized to work.