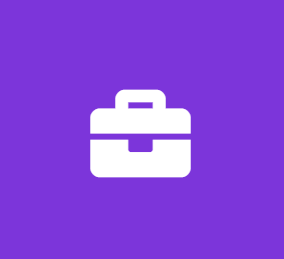 Multi-Rotor Hardware Developer Internship
Institute for Human and Machine Cognition
Software Engineer Internship
***FOLLOW APPLICATION INSTRUCTIONS BELOW OR YOUR APPLICATION WILL NOT BE CONSIDERED COMPLETE.***
IHMC is seeking a hardware intern to assist with projects related to multi-drone teams. The role would involve design and development of multiple custom multi-rotor platforms.
The ideal candidate should be competent with multi-robot hardware and be capable of designing and assembling custom platforms and the associated electronics associated with multi-rotor propulsion, control and sensing. Additional skills that would be useful include: soldering, 3d modeling, 3d printing, working with carbon fiber, and a familiarity with ardupilot and betaflight. Also useful is an understanding of power and endurance calculations based on multi-rotor characteristics such as prop diameter, battery type, etc.
The candidate must work well within a team of developers. They should have good speaking and writing skills and be able to express complex ideas clearly and succinctly. The candidate should also be self-motivated, should be able to solve challenges without significant assistance, and should pro-actively seek to help the rest of the IHMC team reach their goals.
This summer internship is for a full-time, paid position in Pensacola, Florida. You must be available every day during regular work hours, for a minimum of 9 weeks. You must be authorized to work in the United States and pass a background investigation.
To Apply: Email your application to: robotjobs @ ihmc.us The subject of the email must be: Drone Developer Internship - YourLastName.Include the following items as attachments in the email:
Current resume in pdf format. Name your file: "YourLastName_Resume.pdf"
Cover letter in pdf format. Name your file: "YourLastName_CoverLetter.pdf".
In the cover letter, include the following items:
Describe your relevant experience.
Discuss why you are interested in a position at IHMC.
Provide email and phone number for three (3) professional references.
Updates to this announcement may appear at robots.ihmc.us/jobs
Questions: robotjobs @ ihmc.us
Location: Institute for Human and Machine Cognition (IHMC), Pensacola, FL
IHMC is an Equal Opportunity/Affirmative Action employer. All qualified applicants will receive consideration for employment without regard to race, color, religion, sex, sexual orientation, national origin, disability, or protected Veteran status.
Job Types: Full-time, Temporary, Internship
Salary: $0.00 /hour
Work Location:
Benefits:
This Company Describes Its Culture as:
Detail-oriented -- quality and precision-focused
Innovative -- innovative and risk-taking
Outcome-oriented -- results-focused with strong performance culture
Team-oriented -- cooperative and collaborative
Schedule:
Monday to Friday
No weekends
Day shift
Work Remotely:
Temporarily due to COVID-19