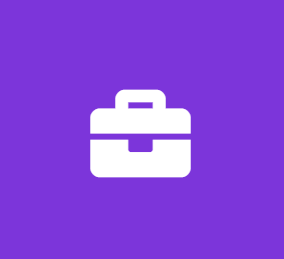 Social Media Marketing Intern
Qbitt
Marketing Internship
An integrative scheduling app team based in Kirkland, WA is looking for 2 remote social media marketing interns to handle their social media accounts and PPC (pay-per-click) campaigns. Due to the COVID-19 outbreak, this position will be remote for the foreseeable future. If the situation changes, we will reopen our Kirkland office and interns will be invited to work at the office. This is a 90-day contract, with a chance of a permanent position after, with training in various aspects of digital marketing, focusing on social media and PPC advertising.
The social media interns will train over video chats with our marketing company to:
Develop brand personas and interact with brand following
Collect and create content
Create, run, and analyze PPC campaigns on various platforms
We prefer to hire candidates with graphic design experience or video editing experience.
Candidates will need to be self-motivated and communicative, due to the nature of remote positions.
In order to be considered for this position, you must be able to show previous experience in posting on social media, growing a following, and enriching a brand. Previous experience in PPC advertising is also preferred. All applicants must complete the social media assessment after applying to be considered.
Job Type: Internship
Salary: $0.00 /hour
Experience:
Social Media Management: 1 year (Preferred)
Graphic Design: 1 year (Preferred)
PPC Campaign Management: 1 year (Preferred)
Work Location:
Benefits:
Internship Compensation:
This Company Describes Its Culture as:
Innovative -- innovative and risk-taking
People-oriented -- supportive and fairness-focused
Team-oriented -- cooperative and collaborative
This Job Is:
Open to applicants who do not have a high school diploma/GED
A good job for someone just entering the workforce or returning to the workforce with limited experience and education
A job for which all ages, including older job seekers, are encouraged to apply
Open to applicants who do not have a college diploma
A good fit for applicants with gaps in their resume, or who have been out of the workforce for the past 6 months or more
Open to applicants under 18 years old, provided it is legally allowed for the job and location
Work Remotely:
Temporarily due to COVID-19