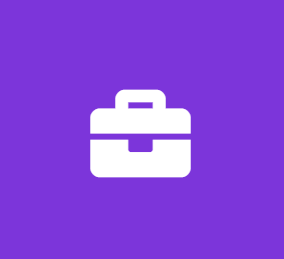 Junior Programmer - Contract
Option Technologies
Software Engineer Full Time
Position Description – Junior Programmer - Contract
General:
Option Technologies is seeking a long-term contract relationship with a junior Ruby on Rails programmer. We are an industry leader in the development of interactive audience response systems and meeting technologies.
Position Description:
Perform design and development work on our web products under the direction of a senior programmer. We are looking for someone that can think outside the box, find creative ways to solve complex puzzles, and work harmoniously with project stakeholders. Our ideal candidate loves to learn, is willing to take risks, can work efficiently, is self-motivated and wants to make an immediate impact. We also want someone that is comfortable presenting and supporting their own ideas for product improvement.
Our web products are primarily written in Ruby on Rails and Javascript (JQuery), and they are thoroughly tested with RSpec and other testing platforms. Real time, bi-directional web socket communication is heavily used and application security is a top concern. We use Postgres as our database of choice and database knowledge is a critical component of this position.
Essential Job Functions:
Turns design specifications and ideas into fully realized, marketable functionality
Maintains code and keeps it up to date with Ruby, Rails and gem releases
Communicates progress to management and other stakeholders in a timely manner
Works with management to overcome issues and move the projects forward
Presents and discusses ideas for product improvement or new product development
Assists with upper-tier support issues
Stays up to date with the latest information on the RoR ecosystem
Researches new technologies and methodologies as required
Ability to work on both long-term projects and short-term fixes
Other duties as assigned.
Supervisor:
Senior Programmer
Qualifications:
High school graduate, 2 or 4 year college graduate preferred.
2+ years Ruby on Rails, Javascript (JQuery), Sass, RSpec, TDD experience
2+ years Postgres experience
2+ years Git/Github experience
Knowledge of web socket communication (primarily Action Cable and Faye)
Proficiency with written and verbal communication
Experience communicating with technical and non-technical people
High energy level, comfortable performing multifaceted projects in a fast-paced environment
Resourceful, well-organized, highly dependable, dependable transportation, efficient and detail oriented.
Ability to analyze and problem solve issues that arise throughout the work day.
Ability to work under tight deadlines.
A positive attitude and willingness to go above and beyond when the situation requires.
Ability to work independently.
Bonus Knowledge, Skills and Abilities:
DigitalOcean
Linux
Brakeman and understanding of security vulnerabilities
AWS
Volume/stress testing systems
Job Type: Contract
Salary: $35.00 to $45.00 /hour
Experience:
Git/Github: 2 years (Preferred)
JavasScript/JQuery: 2 years (Preferred)
Ruby: 2 years (Required)
web socket: 1 year (Preferred)
Contract Length:
Benefits:
Schedule:
Work Remotely:
Temporarily due to COVID-19