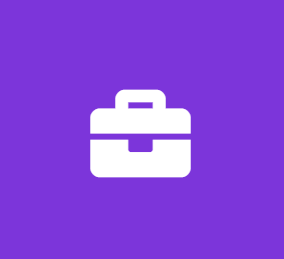 Accounting Assistant Intern
Virtual Stacks
Customer Support Internship
*Job Description:
Accounting Assistant / Intern*
Job Title:
Accounting Clerk/Receptionist
Work in the finance department in all areas and in general office/administration.
DUTIES AND RESPONSIBILITIES
Accounts Payable (60%)
Assists the Senior Accounting Manager in performing all Accounts Payable functions.Such duties include, but are not limited to:
Opening and/or sorting finance mail
Inputs Accounts Payable data into the accounting system after all approvals have been made.
Assists in running checks as directed by the Senior Accounting Manager.
Follow up on Past dues with customers
Gets checks signed. Prepares all material for mailing, ensuring that appropriate copies are maintained and filed, according to departmental guidelines.
General Administrative (40%)
Handles reception duties including telephone answering,
Works with Senior Accounting Manager in handling general administrative duties, including, but not limited to:
Managing supply inventory and doing ordering
Filing
Copying
*EDUCATION and/or EXPERIENCE
*Qualifications and Requirements:
Education: High school degree.
Job Type: Part-time
Salary: $12.00 to $13.00 /hour
Experience:
customer service: 1 year (Preferred)
office assistant: 1 year (Preferred)
receptionist: 1 year (Preferred)
Benefits:
Hours per week:
Typical start time:
Typical end time:
Schedule:
Work Remotely: