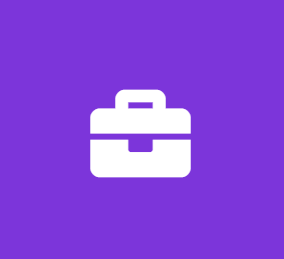 Human Resources Intern
Lonza
Business Internship
Today Lonza is a global leader in life sciences. We are more than 15,000 employees in more than 100 locations around the world. While we work in science, there's no magic formula to how we do it. Our greatest scientific solution is talented people working together, devising ideas that help businesses to help people. In exchange, we let our people own their careers. Their ideas, big and small, genuinely improve the world. And that's the kind of work we want to be part of.
We are actively recruiting candidates to participate in our 2020 Summer Internship program. This program immerse you into the culture and operations of Lonza Portsmouth. Throughout your internship you will be giving the opportunity and will be expected to contribute as an active team member within the Human Resources department.
The Human Resources Intern provides support to the Human Resources team and Portsmouth NH employees. The incumbent is expected to support projects on variety of routine work within established policies and procedures, and receives detailed instructions on new projects and assignments.
Key Responsibilities:
Excellent verbal and written communications skills
Self-motivation and the ability to contribute as a team member
Ability to organize, plan and execute projects
Research skills and attention to detail
Key Requirements:
Completion of junior year (typically 90 credits) towards a B.S. degree in a related field
Minimum cumulative GPA of 3.0 (out of 4) required
Must currently be enrolled in BS or MS Academic Program
Must be available to begin the Internship on Monday, May 18, 2020. The Internship ends on Friday, August 7, 2020
Our Lonza Portsmouth site is a clinical-to-commercial, multi-product manufacturing facility located in Portsmouth, New Hampshire, only 56 miles north of Boston, Massachusetts. The site, which employs over 1,000 employees, is a custom manufacturer of therapeutic monoclonal antibodies and recombinant proteins using mammalian cell culture.
We offer an onsite cafeteria, unlimited coffee (hot, iced and lattes), as well as a delicious outdoor grill in the summer. The city of Portsmouth is a quintessential New England seaport town, home to many restaurants, breweries, museums, and theaters. The ocean and mountains are nearby and we have major cities close by (Boston, Portland, and Manchester).
People come to Lonza for the challenge and creativity of solving complex problems and developing new ideas in life sciences. In return, we offer the satisfaction that comes with improving lives all around the world. The satisfaction that comes with making a meaningful difference.
Lonza is an equal opportunity employer. All qualified applicants will receive consideration for employment without regard to race, religion, color, national origin, sex, sexual orientation, gender identity, age, status as a qualified individual with disability, protected veteran status, or any other characteristic protected by law.