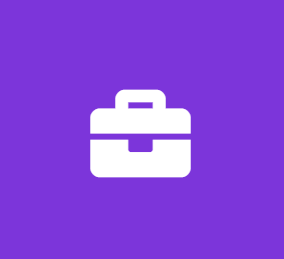 Java Developer - Junior Level
USAA
Software Engineer Full Time
Purpose of Job
Java Developer - Junior Level
We are currently seeking a talented Java Developer - Mid Level for our San Antonio, TX facility. Provides support to the Enterprise and has an opportunity to significantly impact organizational growth and effectiveness through delivering best in class technology solutions. Engaged in all phases of the software systems and application development lifecycle which include; gathering and analyzing requirements, designing, testing, documenting and implementing software, responding to outages. Identify and manage existing and emerging risks that stem from business activities and ensure these risks are effectively identified and escalated to be measured, monitored and controlled.
Job Requirements
ABOUT USAA
USAA knows what it means to serve. We facilitate the financial security of millions of U.S. military members and their families. This singular mission requires a dedication to innovative thinking at every level.
In each of the past five years, we've been a top-40 Fortune 100 Best Companies to Work For®, and we've ranked among Victory Media's Top 10 Military Friendly® Employers 13 years straight. We embrace a robust veteran workforce and encourage veterans and veteran spouses to apply.
ABOUT USAA IT
Our most important qualification isn't technical, it's human. Here, we don't just sit in front of a screen. We stand behind our 12 million members who rely on us every day.

We are over 4,000 employees strong, a passionately supportive and collaborative team built on Agile principles. We've been in Computerworld's 100 Best Places to Work in IT and named a Top 50 Employer for Minority Engineers & IT by Workforce Diversity Magazine.

See what it's like to work for a company where your passion meets our purpose:
USAA Information Technology: A Realistic Preview
PRIMARY RESPONSIBILITIES
Identifies and manages existing and emerging risks that stem from business activities and the job role.
Ensures risks associated with business activities are effectively identified, measured, monitored, and controlled.
Follows written risk and compliance policies and procedures for business activities.
Design, develop, code, and test technical solutions collaborating with senior engineers.
Participate in code/design reviews.
May begin to help organize work to deliver features and solutions.
Learns how to independently resolve production issues through troubleshooting of applications and components.
MINIMUM REQUIREMENTS
Bachelor's degree, In lieu of a Bachelor's degree, 4 years of directly related experience in Information Technology may be substituted OR Certification from an approved IT academy or bootcamp
0 to 2 years of software development experience
PREFERRED REQUIREMENTS
1 or more years of development experience with Java and related technologies
1 or more years of development experience with APIs and Web services
Current or previous USAA I/T experience
1 or more years of experience with Agile Development Methodologies
DESIRED CHARACTERISTICS
USAA Java Developers create innovative solutions that impact our members. Collectively, we are:
Curious and excited by new ideas
Energized by a fast-paced environment
Able to understand and translate business needs into leading-edge technology
Comfortable working as part of a connected team, but self-motivated
Community-focused, dependable and committee
Exceptionally detail-oriented
The above description reflects the details considered necessary to describe the principal functions of the job and should not be construed as a detailed description of all the work requirements that may be performed in the job.
At USAA our employees enjoy one of the best benefits packages in the business, including a flexible business casual or casual dress environment, comprehensive medical, dental and vision plans, along with wellness and wealth building programs. Additionally, our career path planning and continuing education will assist you with your professional goals.
Relocation assistance is notavailable for this position.
#FSB