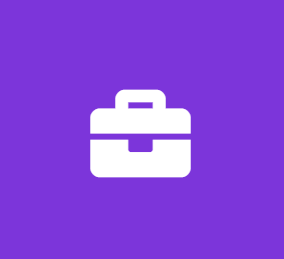 Paid Sales Intern, Part-Time (MI Residents Only)
CyberForce|Q
Marketing Internship
We are CyberForce|Q and we are a force for good to protect the cyber realm.
Our Business Development team is growing to support market demand and we're seeking a successful Sales Intern to join our team!
This position is not fetching coffee. We are looking for a professional, driven individual who is excited to take our relationship-based selling to the next level!
Don't want to wait until college is over to jump-start your sales and marketing career? Then this is the opportunity for you.
Join the Force!
Your Day to Day:
Brand Ambassador – Networking – Marketing Strategy
Lead Generation (70%)
· Serve as the "voice" of our outreach efforts to drive opportunities for sales pipeline development
· Generate qualified leads through frequent, proactive outbound phone and email campaigns
· Follow up on any inbound sales calls or interest generated from marketing campaigns
· Secure face-to-face meetings for the outside sales team
· Demonstrate exceptional client care through interactions representing the company
· Learn and operate within the Customer Relationship Management (CRM) structure (ConnectWise) and other digital marketing software to track progress and metrics
Marketing (30%)
· Engage in Digital Marketing Strategy and overall business development initiatives
· Working collaboratively, create and post social media content 
· Create presentations and participate in client meetings as needed
· Provide hands-on involvement in events
· Participate in long-term brand strategy and initiatives
· Conduct marketing research on key verticals for new business opportunities
Hours: This is an hourly part-time role for approximately 20 to 29 hours a week. We offer flexible scheduling – including student schedules. Core office hours for collaboration are between 7:00am and 7:00pm Monday- Friday
Location: The primary work location will be onsite in our Plymouth, MI headquarters. Candidates applying from out of state will not be considered for this role. 
What You Bring to the Team:  
The ideal candidate will be enrolled in a Major College or University, studying Marketing, Digital Marketing/Social Media Marketing, Communications, or Business. We will consider students in college and recent grads with the below listed qualifications:  
Qualifications:
· Outstanding verbal and written communication skills, including ability to speak confidently with business owners, Chief Information Security Officers, and other IT Security Managers
· Presents oneself in a polished, professional manner 
·Coachable and inclined to continuous improvement
· Excels at creating structure within a role and managing your own time to meet established goals 
· Able to work independently with little supervision or guidance 
· Able to learn about Cyber Security service offerings and convey the value it would bring to decision makers
· CRM software experience (not a requirement, but nice to have) 
· Experience creating/managing social media accounts (not a requirement, but nice to have) 
Why Join the Force?
· We offer professional development for all roles, including special projects in your areas of interest and additional workplace training
· Gain valuable experience in both sales and marketing while networking with industry leaders and C-Level Executives
· Earn a competitive wage based on your experience + bonuses
Our role fulfills the internship requirements for many schools. Please contact your college or university directly to determine if our role can satisfy your internship requirement. We believe in professional development and promote from within. Apply today!
Job Type: Part-time
Application Question:
How long have you been taking courses related to sales and marketing?
Additional Compensation:
Work Location:
Benefits:
Flexible schedule
Professional development assistance
Hours per week:
This Company Describes Its Culture as:
Detail-oriented -- quality and precision-focused
Outcome-oriented -- results-focused with strong performance culture
Team-oriented -- cooperative and collaborative
Schedule:
Monday to Friday
8 hour shift
Company's website:
https://www.cyberforceq.com/
Work Remotely: