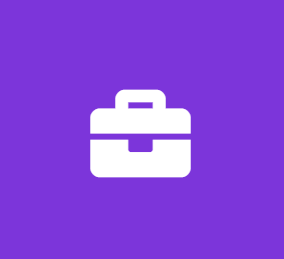 Part Time, Software Developer, Junior Level
Rite-Solutions, Inc.
Software Engineer Full Time
Rite-Solutions, Inc., a growing and innovative CMMI Level 3 software and systems engineering company, is seeking skilled and motivated Part-Time Junior Software Developer candidates in the Middletown, RI area.
Job Description
This position requires a software developer/engineer with some basic software development experience (majors in Computer Engineering, Computer Science, or Software Engineering) to support existing projects. Tasks include but are not limited to software design, software development, unit test, integration, and configuration management. Work consists of developing new software and/or upgrading existing software to meet customer and project requirements while using software engineering standards and tools. This may also involve unit testing, software/system integration and test interface testing, creating & maintaining software documentation, and assisting with customer site installation and training. An ideal candidate would be available during the College summer break and be available on a reduced schedule during the school year and/or on breaks.
Duties and Responsibilities
Understand, create, and/or modify application(s) using C++, Linux, Windows, and/or Java
Support development, evaluation, system/software integration, and test
Understand/support requirements maintenance and develop software designs
Work with teammates and receive mentoring in your role
Regular communication with customers and functional team leads
Position is part-time and located in Middletown, RI
Requirements / Skills
0-2 years of Software Development experience
BS Major in Computer Engineering, Computer Science or related technology field
Object-oriented software development, in C++ and/or Java, or similar
Energy, and an interest in applying C++ Programming skills and learning more
Use of Integrated Development Environments such as Eclipse, and development tools such as JIRA and Git
Experience with development under UNIX- or Linux-based systems
Strong problem-solving, application testing, and debugging skills
Effective written and verbal skills
Able to work and thrive in both individual and team-based development environments
Position requires US Citizenship and the ability to obtain a Secret level security clearance with the US Government
Additional Skills of Interest
User Interface (UI) Development using Qt or similar tools
Proficient knowledge of back-end programming languages like PHP, Python, or Java
Experience with Java Spring Framework including Java Spring with Hibernate and other types of persistence APIs
Experience developing complex 2D/3D graphics applications
Experience with relational databases as database administration or analyst
Experience with networking and network protocols
Familiar with Service Oriented Architecture (SOA) and related technologies (AMQP, GPB, JMS, etc.)
Knowledge and experience with practices and procedures for CMMI Software Development Level 3 or greater is a plus.
Familiar with agile and/or traditional software development life cycle (SDLC) approaches
As an EOE/AA employer, Rite-Solutions will not discriminate in its employment practices due to an applicant's race, color, religion, sex, sexual orientation, gender identity, national origin, and veteran or disability status.