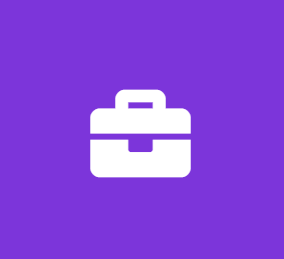 Intern-Research Communications
The Carle Foundation
Marketing Internship
The Carle Research Institute communications interns will be responsible for developing materials that promote health sciences research to help Carle achieve its research and communications goals. They will interact with Research Institute staff, Carle clinicians and UIUC faculty to write articles, proposals and/or manuscripts related to evidence-based and clinical research projects. The intern may also develop posters or PowerPoint presentations. In writing the articles, proposals, and/or manuscripts, they may also have to perform basic literature searches using PubMed and other medical databases and retrieve full text articles to get a basic understanding of the science behind the projects.
Researching, interviewing, and writing materials about the Research Institute as well as the discoveries and advances of health sciences research at Carle.
Event attendance and reporting for various health-focused organizations as supported by the Carle Research Institute.
Use proper and professional language in written and verbal communications.
Utilize a variety of marketing media.
EDUCATIONAL REQUIREMENTS
Sophomore or junior students majoring in communications, advertising, marketing, or journalism.

CERTIFICATION & LICENSURE REQUIREMENTS
None

OTHER REQUIREMENTS
Familiarity with AP Style, Chicago Manual of Style writing standards. Knowledgeable and proficient in Microsoft Office including Word, PowerPoint, and Excel. Knowledge of PubMed or other medical databases. Ability to work independently and on deadline. Ability to communicate effectively in written and verbal means. Working knowledge of UIUC campus buildings and locations.