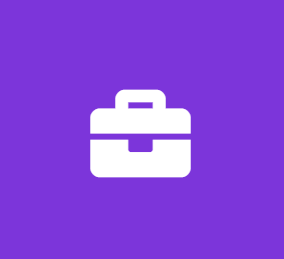 Marketing Intern
coolingstyle
Marketing Internship
Job Types: Unpaid Internship with possible full-time opportunity.
Junior, senior or recent graduate preferred.
About Us
Coolingstyle is a company that focuses on Micro-Climate Control Systems. The original focus of Coolingstyle is to utilize Microclimate Cooling technology to provide reliable and precise temperature control in a very limited space.
Microclimate Cooling means performing point to point cooling on objects that need to be cooled down. It also improves the accuracy of cooling as well as reduces the volume, weight, and energy consumption of the cooling system. The core difficulty lies in solution analysis and micro system design.
After years of research and development for Microclimate Cooling technology, it has resulted in multiple product families with numerous patents awarded and pending such as: micro chiller for laser machines, portable air conditioners, racing car body cooling system, etc. Coolingstyle grows both by developing new products were there is a need in the market and by developing unique, custom products per our customer's specifications.
More info can be accessed at www.coolingstyle.com.
What is Oceanwave looking for?
Coolingstyle is looking for a person who will fully dedicate himself/herself to our company. THERE IS NO GLASS CEILING! Becoming a part of this company will set you apart from your peers. Here at Oceanwave, YOU are fully in charge of your future and career.
We value our people and understand that you are the most valuable asset. Oceanwave/ Coolingstyle provides our employees with the opportunity to reap what they sow.
Responsibilities:
· Assist to manage Oceanwave's social media and google accounts.
· Assist to manage existing customer contracts and seek new customers through internet research.
· Assist to manage digital selling platforms, such as Amazon, eBay and other websites.
· Attend and assist exhibition in trade shows and conferences. (May require travels)
Experience:
· Social Media Marketing
· Customer Relationship Management
· Communication and Negotiation
· Enthusiastic and Hardworking!
Location: 5900 S Lake Forest Dr #300, McKinney, TX 75070
Job Type: Internship
Salary: $0.00 to $1.00 /hour
Benefits:
Work from home
Flexible schedule
Company's website:
Work Remotely:
Temporarily due to COVID-19