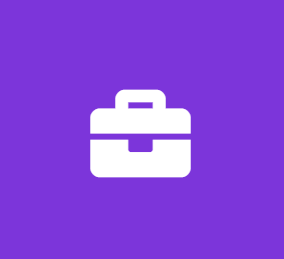 DevOps Intern
Equitus Corporation
Software Engineer Internship
Equitus Corporation is looking for an energetic, positive individual to fill the role of DevOps Intern at our small office located in Clearwater, FL. We are seeking someone who has high attention to detail, is a fast learner, and can adapt to a fast-paced work environment.If you feel as if this position speaks to you, please respond with your resume.
Skills:
Ability to work as a member of a team
Willingness to learn, be mentored and improve
Desire to contribute and improve DevOps
Customer-focused
Desire to learn from engineers about technology
Familiarity with at least one software development toolset such as Java or scripting language
Aptitude for writing software programs or scripts
Qualifications:
Projects undertaken that demonstrate problem-solving and research capabilities
Excellent communications skills
The following skills are desired but not required:
Student currently enrolled in classes leading to a degree in computer science, engineering or related discipline
Languages: Java, Javascript, Python, SQL
Platforms: Linux Administration, VMWare
Tools: Git, Docker, Chef, Puppet, Ansible, Wireshark, Jenkins, Atlassian
Agile SDLC, versioning and release management
About Equitus:
Equitus is a VOSB (Veteran-Owned Small Business) that develops cyber-integration strategies for leading DoD organizations. Equitus develops vision and transformation plans for special operations and intelligence organizations, bridging the gap between current & future organizations. Equitus designs technology frameworks and architectures for joint intelligence programs, creating tool-agnostic solutions for fusing and delivering global data. Equitus builds, deploys and operates in-house big-data analytics capability to support commercial and government applications. In addition, Equitus designs technology frameworks, architecture & processes for joint intelligence initiatives, and completely tool-agnostic solutions for fusing and delivering global data.
Equitus Corporation is an equal opportunity employer and does not discriminate against persons based on race, religion, national origin, sexual orientation, gender, gender identity and expression, marital status, age, disability, pregnancy, medical condition, or covered veteran status.
Job Type: Internship
Benefits:
Schedule: