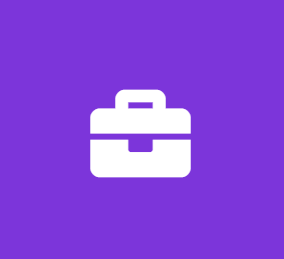 Jr. Software Engineer
Concentrix
Software Engineer Full Time
Job Title:
Jr. Software Engineer
Job Description
We are seeking a .NET developer responsible for building .NET applications using C#.NET, MVC 5.0, SQL Server 2012 / 2016. Primary responsibility will be to work on application development projects mainly dedicated for OMNI accounts and to coordinate with the rest of the team working on different timezone. A commitment to collaborative problem solving, sophisticated design, and quality product is essential. Ability to interact and handle outages bridges and provide support.
Jr. Software Engineer - Graduation passed out or having 1 year of experience
Key Duties And Responsibilities
Develop and maintain CTI and other web-application programs with applicable software development methodology and release processes
Work on OMNI projects
Utilize software engineering tools such as configuration management systems build processes, and debuggers in the software development process
Create and execute designs for small sets of new functionalities as part of a software project
Collaborate and add value through participation in peer code reviews, providing comments and suggestions
Provide reliable solutions to a variety of problems using sound problem solving techniques
Performs technical root cause analysis and outlines corrective action for given problems
Serve as a mentor to less experienced software engineers
Works collaboratively and professionally with other Concentrix associates in cross functional teams to achieve goals
Apply a sense of urgency, commitment and focus on the right priorities in developing solutions in a timely fashion
Perform the actions against to the tickets as per SLA
Perform other duties as necessary
Available on emergency support out of shift hours round the clock.
Accountability
In this position the candidate should work as a Team Player
The candidate should be accountable for all the tasks assigned to them
The candidate should help the team for the successful delivery of the project
The candidate should help the team members by sharing the knowledge
The candidate should get involved in technical discussions & client calls
The candidate is expected to involve actively and provide their input during the design phase
Educational Qualification And Experience Required
The ideal candidate should have exposure to enterprise application development experience, with C#.NET, MVC 5.0 & Microsoft SQL Server as added advantage.
A Bachelor's Degree in Computer Science is required; a Master's degree is preferred.
Strong understanding of object-oriented programming
Skill for writing reusable libraries
Familiar with various design and architectural patterns
Familiarity with Microsoft SQL Server is mandatory
Experience with popular web application frameworks
Familiarity with Windows Presentation Framework
Knack for writing clean, readable, and easily maintainable code
Understanding of fundamental design principles for building a scalable application
Experience creating database schemas that represent and support business processes
Basic understanding of Common Language Runtime (CLR), its limitations, weaknesses, and workarounds
Experience implementing automated testing platforms and unit tests
Proficient understanding of code versioning tools {such as Git, SVN, and Mercurial}
Must have excellent written and verbal communication skills.
Mature, confident team player motivated by a fast paced environment.
Must be creative and detail oriented.
Microsoft certifications will be a plus
Location:
IND Bangalore - Prasad Technology Park
Language Requirements:
Time Type:
Full time