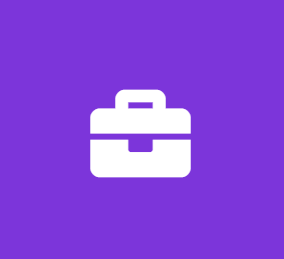 Student Trainee (Administration and Office Support, Pathways Intern)
US Other Agencies and Independent Organizations
Customer Support Internship
Duties

Summary

Apply now for an exciting opportunity at the Commodity Futures Trading Commission (CFTC). CFTC promotes the integrity, resilience, and vibrancy of the U.S. derivatives markets through sound regulation. Please visit www.cftc.gov to learn more about the CFTC.

Responsibilities

The LabCFTC at the CFTC is currently hiring students under the Pathways Program. The CFTC offers substantive work that gives interns an opportunity to demonstrate their skills through work experience. Assignments include those requiring the incumbent to make practical application of the principles, concepts, work processes, regulations, reference materials and procedures.

LabCFTC's mission is to promote responsible innovation among financial industry, stakeholders, and policymakers by:

Advancing policy and regulation in financial innovation;
Facilitating dialogue between innovators and those within the CFTC on financial and technological innovations;
Educating internal and external stakeholders on financial technology and innovation in the financial markets to identify how innovations are being used;
Coordinating internally and externally with International, Federal, and State regulators, organizations, and associations.

Interns will report directly to the LabCFTC Director and work with LabCFTC staff to complete the following tasks:

Policy analysis of financial innovation topics (i.e., virtual currencies, digital assets, regulatory sandboxes)
Presentations/speaking opportunities on financial innovation education topics within the Commission
Researching financial innovation trends in the derivatives markets.

The Office of the Executive Director (OED) mission is to support CFTC's offices and divisions by directing the allocation of CFTC resources, developing and implementing management and administrative policy, and measuring and tracking program performance Commission-wide.

Interns will complete the following tasks:

Research and assist with developing policies
Research and present on standard operating procedures
Assist with planning and coordinating events

Travel Required

Not required

Promotion Potential

05 - None - NOTE: If selected at the CT-07 level the full promotion potential is the CT-07. If selected at the CT-09 level the full promotion potential is the CT-09. Temporary positions do not have promotion potential.

Job family (Series)

0399 Administration And Office Support Student Trainee

Requirements

Requirements

Conditions of Employment

U.S. citizenship.
Must be enrolled or accepted for enrollment as a degree-seeking student.
Selective Service registration - if applicable (www.sss.gov)
You must be suitable for federal employment.

IN ORDER TO QUALIFY FOR THESE POSITIONS, YOU MUST MEET THE DEFINITION OF A STUDENT.

Candidates must be enrolled or accepted for enrollment on a full or half-time basis as a degree-seeking student. Applicants who have graduated are not eligible to apply for this opportunity. If you will graduate in the Spring 2020 and you are enrolled in graduate education, please make sure to provide proof of enrollment (i.e. acceptance letter, registration)

Qualifications

To qualify at the grade 03 level you must meet the following: Completion of 1 full academic year of post-high school study.

To qualify at the grade 04 level you must meet the following: Completion of 2 full academic years of post-high school study or associate's degree.

To qualify at the grade 05 level you must meet the following: Completion of 4 academic years of post-high school leading to a bachelor's degree or equivalent degree. **If graduating in Spring 2020, please make sure to provide proof of graduate school enrollment.**


Education

You must submit a copy of your college transcripts. See the Required Documents section for more information.

Additional information

By submitting your application you are certifying the accuracy of the information contained in your application. If you make a false statement in any part of your application, you may not be hired, you may be terminated after you begin work, or you may be fined or jailed. After making a tentative job offer we will conduct a suitability/security background investigation. You will be required to submit official documentation before appointment. The agency will then verify the information provided on your application (e.g., degree, veterans' documentation, certification of disability, etc.).

How You Will Be Evaluated

You will be evaluated for this job based on how well you meet the qualifications above.

Candidates will be assessed based on basic eligibility requirements (either Agency-developed standards or the OPM Qualification Standards for the position being filled). Veterans' preference applies to selection for positions in the Pathways Programs. Selections must be made in accordance with the requirements of 5 CFR part 302, veterans' preference laws, and OPM guidance.
To preview questions please click here.


Background checks and security clearance

Security clearance

Not Required

Position sensitivity and risk

Non-sensitive (NS)/Low Risk

Trust determination process

Credentialing

Required Documents

Required Documents

You must provide a complete Application Package, which includes:


Your responses to the Occupational Questionnaire.
Your resume showing relevant duties, when the duties were performed (MM/YY), and your work schedule. Your resume must indicate your citizenship and if you are registered for Selective Service if you are a male born after 12/31/59. Your resume must also list your educational and work experience including the following information for each employment listed: job title; duties and accomplishments; employer's name and address; supervisor's name and phone number; starting and ending dates formatted in month/day/year; hours worked per week; salary; if the employment was federal: title, series, and grade/pay band. Your resume should also list your expected graduation date. Your resume may be used to validate your responses to the scored occupational questionnaire.
Proof of current student status. You must submit proof of current student status to be considered for this position. This can be in the form of current registration, an acceptance letter from the institute of higher education, a receipt of tuition payment, etc.
You must submit an unofficial transcript or a list of courses that includes the following information: name of accredited institution, grades earned, completion dates, and quarter and semester hours earned. Education completed in foreign colleges or universities may be used to meet the requirements. Please refer to http://www.opm.gov/qualifications/policy/ApplicationOfStds-04.asp for more information.
If applicable: Veteran's Preference Documentation (your DD-214, Member Copy 4). Please indicate on your resume the type of veterans' preference you are claiming and provide the appropriate supporting documentation (DD-214 stating disposition of discharge or character of service, VA letter, SF-15, etc.) to validate your claim. For more information regarding eligibility requirements, please go to: http://www.fedshirevets.gov/job/vetpref/index.aspx.

You are not required to submit official documents at this time; copies are sufficient.

Special Instructions for Foreign Education: Qualifying education from colleges and universities in foreign countries must be evaluated in terms of equivalency to that acquired in U.S. colleges and universities. Applicants educated in whole or in part in foreign countries must submit sufficient evidence, including transcripts, to an accredited private organization for an equivalency evaluation of course work and degree. A listing of these accredited organizations can be found on the Department of Education's website - http://www2.ed.gov/about/offices/list/ous/international/usnei/us/edlite-students.html. You must provide a copy of the letter containing the results of the equivalency evaluation with a course by course listing along with your application. Failure to provide such documentation when requested will result in lost consideration.

If you are relying on your education to meet qualification requirements:

Education must be accredited by an accrediting institution recognized by the U.S. Department of Education in order for it to be credited towards qualifications. Therefore, provide only the attendance and/or degrees from schools accredited by accrediting institutions recognized by the U.S. Department of Education.

Failure to provide all of the required information as stated in this vacancy announcement may result in an ineligible rating or may affect the overall rating.

Benefits

Benefits

A career with the U.S. Government provides employees with a comprehensive benefits package. As a federal employee, you and your family will have access to a range of benefits that are designed to make your federal career very rewarding. Learn more about federal benefits.

Life insurance and retirement benefits are not available for temporary appointments.

Employees hired under the Pathways Internship Program on appointments for 90 days or more are eligible to earn annual and sick leave. Other benefits may include a flexible work schedule.

As a federal employee you are eligible to receive a transit subsidy each month to compensate you for your travel to and from work via certain types of public transportation.

Eligibility for benefits depends on the type of position you hold and whether your position is full-time, part-time, or intermittent. Contact the hiring agency for more information on the specific benefits offered.
Help
This job is open to
The public

U.S. citizens, nationals or those who owe allegiance to the U.S.

Students

Current students enrolled in accredited educational institutions from high school to graduate level. Includes internships, pathways and other student programs.