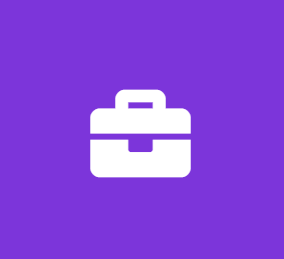 Entry-level Programmer
SOAP Engineering
Software Engineer Full Time
Who Are We
SOAP Engineering was founded on a simple principle – that great companies succeed by putting their customers first.
SOAP Engineering focuses on advanced technology strategies to provide our clients with innovative solutions to complex industry challenges.
We are headquartered in the heart of the Houston Energy Corridor with a team of approximately 50 people. SOAP offers full turnkey solutions from design and engineering to programming, testing and commissioning of industrial automation, and SCADA processes and control.
The Team
Overall SOAP Engineering likes to think of its organization as a family. We realize that a large majority of life is spent at work, so we want you to be excited about your work environment and fellow team members.
Our team is comprised of Foodies, Runners, Squash Players, Video Game Heros, Movie Buffs, and every other variety of people. We strive to provide opportunities for the community whether it be monthly lunches, quarterly employee outings or annual company parties.
SOAP's Project Management Team is focused on delivering our projects on time while trying to exceed our customer's expectations.
The Role
Entry-level Programmer
Our growing company is seeking to hire an Entry-level Programmer who will be in charge of assisting our Development Managers in developing our ongoing projects. This task involves working closely with a software team to design and implement products.
Responsibilities
Develop new database-driven applications using .Net
Provide support to maintain existing products
Other Responsibilities
Participate in the ongoing development of applications that meet the needs of our customers
Deliver new functionality and change requests for existing applications
Perform complete testing of Web applications, unit, and system, engaging users as necessary
Conduct alpha and beta testing, and report results
Design and implement user-driven templates, databases, and interfaces for ease of use
Develop database-driven interfaces for rapid, real-time information sharing
Develop external Web portals allowing users to input and retrieve accurate information
Candidate must be a team player and willing to teach and to learn
Qualifications
Bachelor's degree in computer science, MIS, or equivalent experience
Must possess skills in Microsoft SQL Server 2005 or newer
Must be able to work independently and efficiently to meet deadlines
Minimum 1 years C# .Net development experience a requirement
Maximum of 3 years. This is an entry-level position only. Not contacting anyone with more than 4 years
Able to promptly answer support related email, phone calls, and other electronic communications
Experience in a structured environment with increasing levels of responsibility and complexity
Self-motivated, detail-oriented and organized
Experience with hardware and software issues
Excellent communication (oral and written), interpersonal, organizational, and presentation skills
The ability to communicate to non-technical
Strong attention to detail
Job Details
Required Travel: 20%
Benefits
Health, Dental, Vision Insurance
HSA Contributions
401K with matching
Company-sponsored Gym Membership
Annual Learning & Development allowance