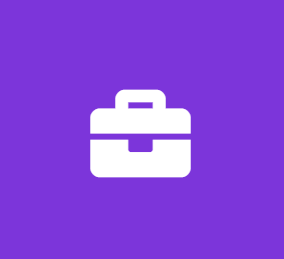 Summer Camp Photography/Marketing Intern
Sprouts Cooking Club
Marketing Internship
Don't miss this opportunity to work behind-the-scenes of a culinary non-profit working to teach youth how to cook healthy meals for their communities! At Sprouts Cooking Club, you will gain inimitable, first-hand experience working within a successful culinary nonprofit. You will have countless opportunities to meet influential players within the culinary world and work on a community project from start to finish! With Sprouts' summer camps serving as a fundraiser for our Chef-In-Training program, your passion and hard work will help empower young adults to train to become chefs and secure sustainable culinary jobs. By the end of the summer, you will have been part of a summer camp team that helped both youth and young adults prepare for healthier futures.
Your Role:
As Sprouts' Summer Camp Photography/Marketing Intern, you will be part of the Sprouts Marketing team playing an integral role in creating the magic that is Sprouts' Summer Camp. In this role, you will capture images of the excitement, beauty, and energy of the summer camps. You will work closely with the Marketing Manager in sending daily emails to parents, writing blogs, and creating our chef and sponsor highlights. You will also assist the team in managing the photos captured to be used for marketing purposes.
You'll be working alongside the Marketing team executing the day-to-day marketing strategies, while also being given creative freedom. You will oversee social media initiatives and be in charge of social media content development and scheduling. This position is incredibly hands-on, active and rewarding as you are able to see the behind-the-scenes planning of our Summer Camp and some of the delicious recipes created. All your hard work will contribute to Sprouts' mission to get kids cooking and empower them to make better decisions for their health. This is an exciting and unique opportunity to be involved in a program that is really making a difference in our community!
Your Professional Growth:
We believe that everyone has unique talents, passions, and interests to contribute! We will work with you individually to make sure that your skillset is highlighted throughout the summer and your goals for personal and professional growth are met. Everyone has something to offer, and your opinion will be heard. We will do our best to incorporate your interests in the respective elements of the position. This internship offers you the chance to learn by doing and have the opportunity to achieve your own learning goals. The sky's the limit! We want you to maximize your summer with us!
Sample Tasks:
Capturing and editing high-quality photos of all camp activities including candids, crowds and the energy surrounding the activities
Cataloging all photos for efficient coordination
Attending a variety of cooking classes at unique restaurants, gardens, and kitchens
Compiling an exciting summary of the camp day with pictures and sponsors to send to parents
Be in constant communication with camp counselors
Master the camp calendar of events to map out a weekly schedule in advance
Creating unique content for social media to promote blog and engagement
Assist with writing blogs for the website
Assist with creating our chef and sponsor highlights
*We want you to have a valuable experience and are happy to cater to your own goals and objectives with the internship to meet your needs!
Your Team:
As the Summer Camp Marketing Intern, you will report directly to the Marketing Director. You will also be working with our professional marketing team and have the opportunity to be a part of our team and learn from each team member's experience.
Hours, Location, Compensation
Work hours:
30-40 hours, flexible hours during summer camps dependent on applicants schedule and Sprouts' needs
June 8-12, (orientation period)
June 15 - August 21
Location: Your "office" will be at various locations with the summer camps, with at least one day a week in the San Francisco office. You may work from home or in the office to post to our multiple social media sites on a daily basis.
Compensation: This is an unpaid internship position. If available, you will receive college credit for your work, as well as a letter of recommendation.
**Summer Camp hour needs are subject to change as unanticipated scheduling changes arise**
Skills and Requirements
Strong organizational skills, high aptitude, familiarity and comfort with technology (especially different social media outlets like Facebook, Twitter, Instagram), photography experience a plus, great writing and storytelling skills, marketing experience and/or willingness to learn, strong interpersonal skills, must have reliable access to a computer. Interest in community, children, chefs, nutrition, and cooking. Valid driver's license, access to a vehicle is a plus, but it is not required.
How to Apply:
We can't wait to review your application! Please submit the following:
Cover letter that explains why your skill set, interests/goals, and past experiences are pertinent to the position
Company Description
Sprouts is a nonprofit that teaches youth from all socioeconomic backgrounds what REAL food is all about. We do this through hands-on cooking with REAL chefs from mission-based restaurants in New York City, San Jose, Paris, and the San Francisco Bay Areas! With the support of Jamie Oliver and the endorsement of Alice Waters on our advisory board, we fulfill our mission through three main programs:
Chef-In-Training Internships for underserved young adults that want to change their lives around through a culinary career
Chef-In-Training Fundraiser Classes and Camps on weekends and school breaks for diverse Bay Area youth
Classes for children with special needs
Our Team: Executive Director, Culinary Programming Director, Accountant, Marketing & Events Manager, Office Manager/ HR, Chef-In-Training Fellow, CIT NYC Ambassador, Culinary Instructors, 5 Board of Directors, 9 Advisory Members, 50+ volunteers, and 100+ local chefs.
Job Types: Full-time, Temporary, Internship
Benefits:
Internship Compensation:
Work Remotely: