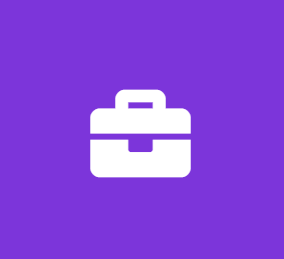 Android-cum-Flutter Developer Intern
Ideatree
Software Engineer Internship
The Company
ideaTree is a innovator, mentor and investor of startup's. We create valuable mobile & internet companies that disrupt the marketplace when surrounded by our resources and ongoing mentorship.
Our goal at ideaTree is simple: Give extraordinary ideas access to the resources they need to create exceptional technology companies.
Our approach helps nurture great ideas into real products which go on to become independent revenue-generating companies by helping entrepreneurs to apply our processes to their startups thereby ensuring traction, growth, revenue, and additional funding.
ideaTree seeks out professionals who thrive in a congenial, startup focused atmosphere.
Our team is friendly, focused, and a tad obsessive. The kind of people you'll love working with.
Job Description
We're looking for talented Android-cum-Flutter developer interns who have a track record of creative thinking and demonstrated abilities in Android development.
You will help in the building and maintaining of our Android products. Candidates will have the opportunity to work with advanced and veteran industry developers and designers in a fast paced startup environment. This in-office position will give invaluable experience to anyone looking to build from the ground up an Android app at an innovative start-up.
This position will be located at our West Hollywood office and require a full-time commitment.
Skills & Requirements
General knowledge of Android and Flutter Development
A good grasp on technical components necessary for Android app building
Familiar with Java
General understanding of SDLC and a handful of Software design patterns
Eager to learn, always looking for better solutions to existing problems
Ability to work in a team
Intererst in tech start-ups
Work at our West Hollywood office full-time, Monday through Friday.
Preferred Experience:
Must have a couple of projects you are proud to show off (Can be college projects)
Working in dynamic team setting to accomplish project goals
Have an app in the Google Play Store a plus
Office setting work experience
We require all our Team members to use timedoctor (time and task tracking software) on their machine for time tracking. Please read more about this and confirm that you are comfortable with it before applying for a position.