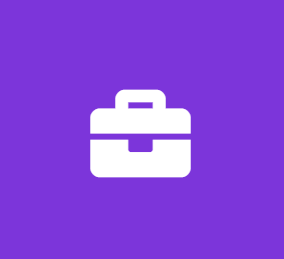 Ticket Sales Intern - Summer 2020
Vanderbilt Athletics - The Aspire Group
Marketing Internship
ARE YOU CONSIDERING A CAREER IN SPORTS BUSINESS/MARKETING OR COLLEGIATE ATHLETICS?
Here is your opportunity to be part of one of the most cutting edge agencies in sports business today! You will receive hands on experience in The Aspire Group's Fan Relationship Center (FRMC) at Vanderbilt University as well as have an opportunity to meet and work with some of the most influential leaders in Sports Business today!
WHO WE ARE & WHAT WE ARE ABOUT:
The Aspire Group is a global sports and entertainment firm partnering with clients to maximize revenue, people, and organizational performance. Aspire created the outsourced Ticket Marketing, Sales and Service niche, revolutionizing the world of sport and in particular United States Intercollegiate Athletics. As industry leaders, we strive to create the best practices of tomorrow that we call "Next-Practices" within our strategic consulting and research, ticketing, marketing and revenue enhancement, and sports investment optimization capabilities. The implementation of "Next Practices" and the Raise Your Game Executive Development Program raises industry standards through outstanding training, development, and coaching. We produce industry leaders, excellent employees, and winning teams.

POSITION OVERVIEW:
We are seeking a positive and passionate individual that is committed to personal development and critical thinking. The Intern will receive direction from the Team Leader of New Business. This position will be charged with provide support to the sales department, researching sales trends around the sports industry, and assisting with game and event night responsibilities. Also this position will be responsible for organizing and maintaining sales documents and materials as well as working closely to assist sales consultants as well as ticket office staff. You will have the opportunity to gain tangible working experience that builds a translatable work portfolio for your future career.
WHAT WE OFFER:
We will provide day-to-day leadership and mentoring, while challenging you to think more analytically and strategically through professional projects. To provide additional value, we offer all Interns the opportunity to participate in all Raise Your Game Executive Development Program sessions that occur at our Vanderbilt University FRMC in Nashville, TN. Upon conclusion of the Internship, the Intern will have a deeper understanding of sales and services processes that separate our partners from everyone else, as well as business practices within the sport industry that are applicable to various industries.
CURRICULUM:
Understand how the sales calendar is laid out and why certain things are available during different times of the year.
Gain experience with using the Archtics Ticketing System to better understand the sales process.
Learn how to interpret key pieces of the conversation with potential customers to maximize potential results.
Acquire knowledge in the development of proposals and presentations for clients.
Brainstorm and generate new ideas for marketing of tickets within the sports and entertainment industry.
Think critically and strategically, ask questions, and challenge presumptions.
Foster and maintain the culture of learning and exploring.
Collaborate with Sales and Service Staff on the Aspire team.
EXPECTATIONS FOR INTERNSHIP:
Mentorship and guidance from the Team Leader of New Business.
Participation in weekly FRMC meetings conducted by the Director, Sales and Service.
Professional development tracking through weekly one-on-one meetings.
Intensive training at the onset of the Internship regarding core Aspire philosophies, sport. industry knowledge, and market research fundamentals.
Development of a tangible working portfolio by the conclusion of the Internship.
Work on game days and gain experience in data capture and box office operations.
ESSENTIAL QUALIFICATIONS & REQUIREMENTS:
Currently enrolled in either an undergraduate, graduate college, university program, in business, economics, marketing, market research, statistics, psychology, sport management (business) or related fields.
Basic knowledge of the sales process.
Excellent organizational skills with a meticulous attention to detail.
Strong written, verbal, and interpersonal communication skills.
Ability to learn quickly and work both independently and in teams.
A high-level of flexibility, curiosity, and enthusiasm with all tasks.
Microsoft Office (Word, Excel, PowerPoint, etc) proficiency is critical.
COMPENSATION:
Interns are eligible to receive academic course credit. There is no compensation for this internship.
Students are responsible for providing documentation toward receiving academic credit for the Internship. This Internship offers a unique opportunity to learn from the best sports business professionals and could lead to career growth opportunities with The Aspire Group and/or Collegiate/Professional athletics.
The Aspire Group is an equal opportunity employer. All qualified applicants will receive consideration for employment without regard to status as a protected veteran or a qualified individual with a disability, or other protected status, such as race, color, sex, gender, sexual orientation, religion, creed, national origin, marital status, citizenship status or age.


We are an equal opportunity employer and all qualified applicants will receive consideration for employment without regard to race, color, religion, sex, national origin, disability status, protected veteran status, or any other characteristic protected by law.