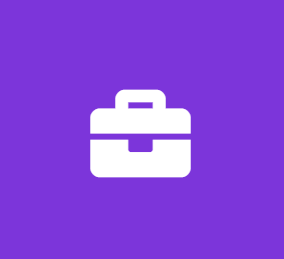 Jr. Software Engineer
Ultra Maritime, EMS
Software Engineer Full Time
Job Description:

This position is responsible for development of all software required by the EMS product line from pre-award through product delivery.
Design and development of software programs.
Development of software requirements and design in accordance with final system requirements
Software documentation required internally or by contract.
Development of test software on an as-needed basis
Support of integration and testing efforts
Support of pre-award efforts.
Contributing to proposed system design
Supporting and/or writing proposal text pertaining to software
Strong written and verbal communication skills

Required Skills:
BS or higher degree in Computer Science or Computer Engineering
1+ years software development experience.
Ability to obtain a US Government security clearance. Security clearances are granted to U.S. citizens.

Desired Skills:
Experience in development targeting Windows, Unix, and at least one real time operating systems
Experience with embedded programing
Preferred experience creating Graphical User Interfaces
Strong working knowledge of at least two high order programming languages. C preferred.
Strong working knowledge of embedded programming. Microchip preferred.
An understanding software design for real time applications.
Experience preferred using and programing FPGA's using VHDL.
Ability to understand and contribute to system designs, in close cooperation with other engineering disciplines.
Experience developing Graphical User Interfaces


EMS Development Corporation is an established supplier of specialist power supplies and degaussing systems for the electromagnetic silencing of naval vessels. It also provides transformer rectifier units, high voltage power conversion sub-systems and a wide variety of magnetic and power components, including EMI filters, capacitors, inductors, and transformers.
Ultra Electronics is a UK-based defense, aerospace, cyber security, energy, and transportation products group. Ultra manages a portfolio of specialist capabilities, generating highly differentiated solutions and products by applying electronic, mechanical, and software technologies in demanding and critical environments to meet customer needs.
We offer medical, dental, vision, life, and disability insurance, health savings accounts, paid time off, and a 401(k) plan with a Company match.
This contractor and subcontractor shall abide by the requirements of 41 CFR 60–1.4(a), 60–300.5(a) and 60–741.5(a). These regulations prohibit discrimination against qualified individuals based on their status as protected veterans or individuals with disabilities, and prohibit discrimination against all individuals based on their race, color, religion, sex, sexual orientation, gender identity, national origin, and for inquiring about, discussing or disclosing compensation. Moreover, these regulations require that covered prime contractors and subcontractors take affirmative action to employ and advance in employment individuals without regard to race, color, religion, sex, sexual orientation, gender identity, national origin, disability or veteran status.
Reasonable accommodation statement: If you need an accommodation for any part of the application process, please email [email protected]