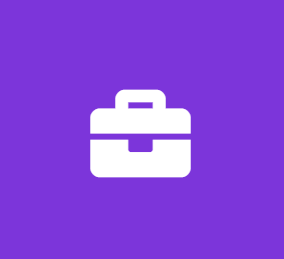 Junior SharePoint Developer - SharePoint Content Manager (Active Secret Clearance and Security+ Certified)
Cloud Lake
Software Engineer Full Time
Cloud Lake Technology, an Akima Company, is a provider of services to today's Big Data and Cloud market with one crucial difference: our services are highly-specialized, data-centric services. This enables us to focus laser like on helping our government and commercial customers quickly and cost effectively harvest, analyze and leverage the greatest possible value from the increasingly vast amounts of data they are acquiring and need to manage. Cloud Lake's strategic partners include leaders in virtually every area of IT strategy, implementation and management.
Job Summary:
Cloud Lake Technology, is seeking a full time SharePoint Content Manager to help support a government customer on a program.
Responsibilities:
The candidate must have experience with website design, development, testing, management and support to developing end-to-end SharePoint solutions using repeatable methodologies. The role will perform all aspects of the development tasks including front-end development. The role will utilize in-depth understanding of the capabilities of SharePoint (including SharePoint templates, web parts development and custom workflow) to integrate enterprise-wide SharePoint solutions within a dynamic customer environment. The role requires a disciplined candidate with experience re-engineering and/or reverse engineering customized SharePoint 2010 and 2013 applications.
Provide support to resolve technical issues

Knowledge of various web and mobile web application development technologies such as SharePoint Designer, HTML5, CSS, JavaScript, jQuery, and XSLT.

Analyze, diagnose, and update existing SharePoint applications

Identify emerging enterprise standards and practices for content management and application development

Identify proper solutions that meet or exceed requirements. Maintain project standards as required

Perform quality assurance as necessary and meet project deliverable deadlines

Collaborate with SharePoint team to ensure proper management and governance of SharePoint instance, in accordance with client site management

Troubleshoot SharePoint issues and assist personnel with the use of SharePoint

Work with user communities to fully exploit SharePoint functionality

Help develop, maintain, and design content for assigned SharePoint community and web users

Use industry standards and best practices to provide guidance and advice to user communities regarding how their needs may be met via Web Services

Utilize best practices to design and develop existing SharePoint 2010 application(s) and support transition to SharePoint 2013 application(s)

Experience with designing and developing Web sites using HTML, CSS, JavaScript, jQuery, XML, and XSLT

Experience with SharePoint content management, to include understanding SharePoint permissions model and audience settings

Experience programming in SharePoint Designer and InfoPath, to customize workflows and forms.

Experience building advanced web applications and technologies such as CSS, HTML, JavaScript.
Qualifications
Minimum Qualifications:
2+ years of DOD Web Development experience, which should include 2+ years in a client-facing role

2 years of intermediate experience with designing and developing Web sites using HTML5, CSS, JQuery and JavaScript
2 years of intermediate knowledge of SP2010/SP2013 Forms, Libraries, List, Sites and Workflows
2 years of intermediate knowledge of SP Designer 2010/2013
2 years of intermediate knowledge of graphic design using Photoshop and Dreamweaver
Clearance:
Required Skills/Certifications:
Security+ CE (mandatory no exceptions)
DoD 8570.01-M IAT-I baseline certification
Desired Skills/Certifications:
Microsoft Technology Associate (MTA) certification (HTML5, JavaScript, CSS)
Knowledge of ASP.NET, Data Views and XSLT
SharePoint 2010/2013 deployment, configuration, and administration

An understanding of the Software Design Life-Cycle (SDLC)

An understanding of Systems Engineering concepts and practices

2+ years intermediate skill with Adobe Photoshop
Physical Requirement(s): N/A
Location: Linthicum, MD. May require occasional regional travel DC, MD, VA

We are an equal opportunity employer. All applicants will receive consideration for employment, without regard to race, color, religion, creed, national origin, gender or gender-identity, age, marital status, sexual orientation, veteran status, disability, pregnancy or parental status, or any other basis prohibited by law.

We are committed to Equal Employment Opportunity and providing reasonable accommodations to applicants with physical and/or mental disabilities. If you have a physical and/or mental disability and are interested in applying for employment and need special accommodations to use our website to apply for a position please contact, Recruiting Services at
[email protected]
or 571-353-7053. Reasonable accommodation requests are considered on a case-by-case basis.
The dedicated email and telephonic options above are reserved only for individuals with disabilities needing accessibility assistance to apply to an open position using our website.
Please do not use the dedicated email or phone number above to inquire on the status of your job application.
In order for our company to stay compliant with government regulations, please apply on line. Please DO NOT email resumes or call in lieu of applying online unless you have a physical and/or mental disability and need assistance with the online application.
Shift: Day Job
Primary Location: US-MD-Linthicum
Organization: Cloud Lake
Job: Information Technology
Closing Date (Period for Applying) - External: Ongoing
Travel: No
Clearance Level: SECRET