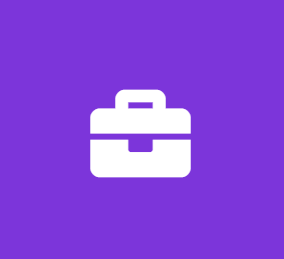 Sales Intern-Kansas 2020 Summer
Farm Bureau Financial Services
Marketing Internship
KS Sales Intern– 2020 Summer
Our KS Sales Internship will give you the opportunity to learn what it's like to assist with the development of goals and strategies throughout the state by coordinating sales meetings, and monitoring Agent performance. As a Sales Intern with us, you'll receive structured, hands-on training and will gain exposure to sales and field leadership.
Our Sales intern program will provide insight into the expectations and commitment necessary for success as a business partner with a field management team.
Our internship program holds an 80/10/10 approach, meaning that 80% of your work time will involve performing tasks or working on projects within your hired work area. Another 10% of the time, you will be exposed to learning in other areas within your assigned division to get more corporate experience. Then, the final 10% will be spent in shared experiences across the organization, where you will get to really learn about our culture and work environment.
As the ideal candidate, you will:
Be a current college student (Junior or Senior status).
Be interested in being a part of a sales organization.
Be dependable and organized.
Effective communicator, have excellent customer service skills, and be team focused.
Learn quickly and be able to work in a fast-paced environment.
Be able to work 12-15 hours from our Regional office in Manhattan, KS
If you're interested in getting your career started on the right track, if you want to join a company that appreciates people and provides growth and professional development opportunities, we invite you to apply today. Farm Bureau....where the grass really IS greener!