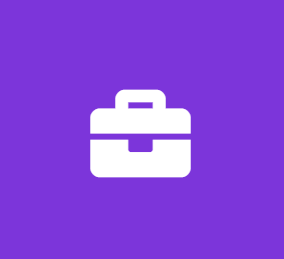 Software Development Co-Op Intern
WEX Inc.
Software Engineer Internship
WEX Inc. (NYSE: WEX) provides B2B payment processing and information management solutions. From our roots in fleet card payments beginning in 1983, we have expanded the scope of our business to a multi-channel provider of corporate payment solutions in fleet, virtual travel, and healthcare markets.
Our innovative technology, payment, and data solutions are working to enable our customers and business partners to focus on what they do best: achieve their business growth objectives.
WEX is more than just a corporate payment processing company and a job. We are an agile and innovative technology community, where our curious and collaborative people look to bring the future of commerce to the present.
Our Program
The WEX Technology Co-Op Internship offers a 4 to 24 months experience for students looking for work experience with the flexibility to attend school throughout the year.
Our internship program is designed to provide interns hands-on, practical experiences while working alongside our some of our industry's smartest teams; as well as providing immediate value to their teams and our leaders.
As an intern, you will be challenged and offered the opportunity to make an impact across the business and be involved in the company's most critical business decisions. We are looking for ambitious and curious students, who are interested in growing professionally and developing their skills to become the next generation of leaders in technology.
We are specifically looking for engineers and developers interested in Information Security (Cyber Security), Cloud Architect and Operations, Mobile WEB and App Development, UX/UI, Software QA, and Software Development.
What you will be doing in this role:
Our team is looking for a Software Development Engineer Co-Op Intern based in either Portland, Maine or Ogden, Utah . This position will assist the Global Fleet Technology team on a number of key initiatives that support the delivery of value customers and help transform our internal software development practices.
You will be:
Assisting software engineers to solve business problems

Performing analysis, documenting, and testing new software applications

Developing applications
You should also expect:
A collaborative and challenging working environment

The opportunity to engage with various stakeholders across the business

Mentorship from senior leaders in Global Fleet Technology
Who we are looking for:
At a minimum, you should be a rising junior, senior, or a masters-level student pursuing a degree in Computer Science, Systems Engineering, or related field

Programming experience (Java, C, Perl, Python, SQL)

Working knowledge of Linux/Unix

Familiarity with integrated development environments, version control and source code management, CI/CD, and dev-ops practices

Experience with cloud-based environments

Familiarity with containerization

Familiarity with monitoring tools

Strong project management skills, including planning and execution

Strong written and verbal communication skills, including presenting information

Strong quantitative, analytical and problem solving skills

Strong interpersonal, leadership and communication skills

Ability to work in a dynamic, collaborative environment
Equal Opportunity Employer/Vets/Disability