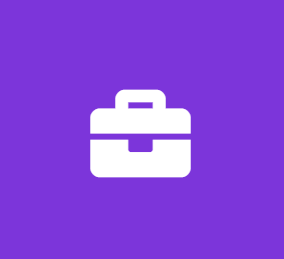 Social Media Summer Intern
Fashion Angel Warrior LLC
Marketing Internship
Social Media Intern
Fashion Angel Warrior LLC, a NYC/NJ-based fashion consultant agency, is looking for creative and talented fashion, social media intern to join the team. The intern will be responsible for assisting with projects from blogging and social media to design development and event promotion. This position is UNPAID but can be used for SCHOOL CREDIT.
Key responsibilities:
-Create content for social media platforms
-Posting on Social Media
-Promoting Events
-Posting and promoting Blogs
-Attend trade expos, industry events, etc.
-Take videos, photos, Instagram and Facebook live content at events
-Help with video shoots
-Photo- retouching/video shooting and editing
-Assist in the design and manufacturing of new lines
Requirements:
-Someone trustworthy- you will be working with me very closely in my home office, with exposure to my personal things
-The ability to multi-task, work at a fast pace, and meet deadlines- VERY CRUCIAL!
-Precise attention to detail
-Reliable, on time, and committed. You should be able to treat this as if it was a paid job.
-Self- motivated and takes initiative, need someone who is a SELF STARTER
-Highly organized and eager to learn
-Creative and can think outside the box
-Excellent visual, written and verbal communication skills. Proper grammar and english are important!
-Knowledge across Social Networks (Facebook, Twitter, Instagram, Pinterest, Youtube, etc)
-Understanding of Wordpress and how to build a website is a plus but not a requirement
-Great if you are well versed in Adobe Creative Suite and iMovie (or any video editing software), MAC proficient, but not required
-MUST BE AVAILABLE TO MEET IN NYC/NJ
Please note this position may be remote at times.
Start date: May 2020
If you are interested please send:
-Resume
-3 References
-All your social media handles
-Availability (how many days per week/time etc)
-Start and End Date if applicable
IF YOU DO NOT SEND ALL 5 ITEMS YOU WILL NOT BE CONSIDERED
Thank you
www.fashionangelwarrior.com
Job Type: Internship
Salary: $0.00 /hour
Experience:
relevant: 1 year (Preferred)
Education:
High school or equivalent (Preferred)
Additional Compensation:
Work Location:
Benefits:
This Job Is Ideal for Someone Who Is:
Dependable -- more reliable than spontaneous
Detail-oriented -- would rather focus on the details of work than the bigger picture
Autonomous/Independent -- enjoys working with little direction
Innovative -- prefers working in unconventional ways or on tasks that require creativity
Schedule:
Work Remotely: