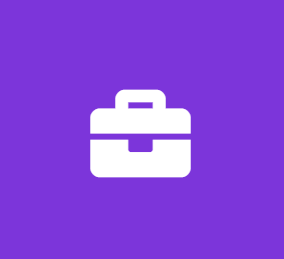 Staff II Civil Engineering Intern
Souder Miller & Associates
Civil Engineering Internship
Souder, Miller & Associates is looking for an Staff II Civil Engineering Intern to support our Transportation Technical Sector. This position can be based out of our Las Cruces OR Roswell, NM office. This person will assist Senior Engineers with projects assigned to them. Staff II assists with projects by performing the duties related to the successful completion and delivery of a project. Assignments typically include a mixture of field and office duties, working on teams and independently. New and varied assignments may be made frequently requiring flexibility in travel, self-directed learning skills and heightened social interaction. Field assignments can be frequent and duration can extend beyond one week.
RESPONSIBILITIES
Acquire and develop basic technical skills.
Apply prescribed techniques and procedures in accordance with established criteria to perform assigned tasks.
Perform routine technical work which does not require previous experience.
Collect data and gather information or documents.
Perform standard computations or analysis.
Prepare drawings and visual aids.
Perform occasional drafting and/or figure development using technical software as required.
May assist in client contact and communication pertaining to specific projects.
Attend client meetings and complete field investigations, day or night; ability to complete overnight travel unassisted, sometimes extending several consecutive nights to in excess of one week.
Assist in the preparation or modification of various types of reports, specifications, plans, subcontractor schedules and permits.
Instruct technicians and/or appropriate staff in their duties in support of assigned projects.
Direct a variety of field work using subcontractors and/or staff.
Serve as onsite project representative and provide construction observation services.
May be designated as responsible for onsite health and safety plan administration.
Responsible for job specific quality system tasks as defined in corporate documents.
Demonstrate increasing levels of efficiency and independence.
Recognize and operate within limitations while seeking advice as needed.
Develop awareness of potential liabilities associated with the technical aspects of the area of expertise.
Adhere to appropriate document review requirements and understand the need to provide technical solutions that protect the company.
QUALIFICATIONS
Bachelor's degree in appropriate engineering or science.
Minimum 1 year of experience required post-graduation.
Engineering Intern Certificate
Must be actively pursing registration as a Professional Engineer.
Must have a valid driver's license and good driving record.
Experience in AutoCAD Civil Design software is a plus.
Experience with Microsoft products is a plus.
Emphasis on Civil, Transportation, Traffic, and/or drainage experience or related similar experience is a plus.
BENEFITS
Medical Insurance
Dental Insurance
401(k)
Employee Stock Ownership Plan
Vision Insurance
Life Insurance
Long-term Disability Insurance
Short-term Disability Insurance
Wellness Program
Flexible Spending Accounts
Jury Duty Pay
Paid Time Off (PTO)
Professional Development
Job Type: Full-time
Salary: $58,000.00 /year
Experience:
civil engineering: 1 year (Preferred)
Education:
Work authorization: