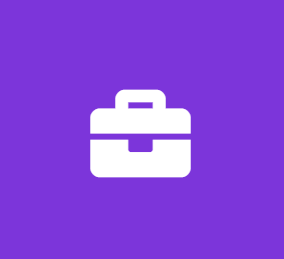 Junior SharePoint Developer
Anadarko Industries, LLC
Software Engineer Full Time
Position Description
The Junior SharePoint Developer position is intended to provide technical application solutions to meet customer needs by configuring SharePoint sites using built-in SharePoint functionality and custom SharePoint solution development (client-side). The selected individual will provide support for the design, development, testing and implementation of a contract collaboration SharePoint portal, financial information systems and/or interfaces for various users and other several business units. The general purpose of these systems is to support the accumulation, storage, display, analysis and exchange data between various groups. SharePoint configuration activities will be performed using SharePoint 2010, 2013 & 2016.
Responsibilities:
Responsible for compliance with Safety, Health and Environmental plan; must be committed to a high standard of safety and be willing and able to comply with all safety laws and all of the Company's safety policies and rules and must be willing to report safety violations and potential safety violations to appropriate supervisory or management personnel.
Responsible for compliance with the Quality Assurance Plan, policies and procedures
Must maintain regular and acceptable attendance level as determined by the Company
Responsible for completing all assigned training.
Know and adhere to KBR policies, procedures and work rules, and demonstrate a strong work ethic.
Maintain confidentiality of all financial, contractual and personal information to which access has been granted.
Participate in all areas of the design, development, testing, implementation, training and support of the contract collaboration SharePoint portal, various SharePoint-related KBR application development projects, using an integrated software development process based on industry best practices.
Support the technical goals of the Development Team by working closely with the contract collaboration SharePoint portal, KBR Admin in all application design and development phases.
Participate in design and planning meetings to support the technical infrastructure needs of various projects.
Gather and document functional requirements from user representatives.
Develop documentation of technical design specifications and as-built technical system documentation.
Configure SharePoint to support the requirements and design for all layers of proposed applications/sites.
Conduct appropriate unit testing and system/integration testing of all developed applications/sites.
Assist with the proper coordination and conduct of user acceptance testing of all developed applications and SharePoint sites.
Work with users and technical support staff to coordinate and execute proper migration of developed applications/sites into a production environment.
Assist in the development and delivery of user and/or technical support staff training on developed applications/sites.
Provide weekly status reports of work activities to Team Lead.
Develop, execute, and adhere to project plans and project schedules for all work as approved by the Team Lead.
Balance customer requests with practical constraints to set and meet project deadlines
Ensure compliance with all applicable KBR and NASA standards and work instructions.
Establish, promote and maintain a service-oriented, customer-service focused culture that supports new custom development, COTS and sustaining activities.
Ensure that deliverables meet KBR and NASA quality standards.
Other duties as assigned. Responsibilities occasionally require work on weekends and/or evenings, sometimes with little to no advance notice.
KNOWLEDGE, SKILLS & ABILITIES
EDUCATION/EXPERIENCE
1. REQUIRED:
The SharePoint Developer position requires a Bachelor's degree plus 2 years work experience with SharePoint, or equivalent experience if no degree. The ability to communicate effectively, both verbally and in writing with personnel at all levels, both one on one and in groups, is essential.
2. DESIRED:
Experience with object-oriented programming.
Knowledge of, and experience with formal software development project management tools and methods.
Prior NASA experience.
MCSD or other software development related certification.
Experience with software development in a financial environment.
Experience with modeling concepts and modeling tools.
B. SKILLS/TRAINING
1. REQUIRED:
Demonstrable experience in the following is required:
SharePoint 2013 Designer, Nintex, JavaScript
2. DESIRED:
ShareGate Migration Tool
InfoPath
At least one front end development framework (jQuery, Bootstrap, Angular, etc.)
CSS
Have the ability to build desktop application using Visual Studio (or a similar IDE)
Front end web development in a SharePoint environment using HTML
Microsoft Office Application development including use of VBA for Excel macro development
NOTE: Due to security requirements this position requires US Citizenship or Legal Resident Status and ability to successfully complete a federal background investigation.
Job Type: Full-time
Salary: $55,000.00 to $61,000.00 /year
Experience:
NASA: 1 year (Preferred)
SharePoint: 2 years (Required)
2013 Designer: 1 year (Required)
JavaScript: 1 year (Required)
Nintex: 1 year (Required)
Education:
Location:
Houston, TX 77058 (Required)
Work authorization:
Work Location:
Benefits:
Health insurance
Dental insurance
Vision insurance
Retirement plan
Paid time off
Visa Sponsorship Potentially Available:
No: Not providing sponsorship for this job
Schedule:
Monday to Friday
Day shift
8 hour shift
Company's website:
http://anadarko-industries.com/