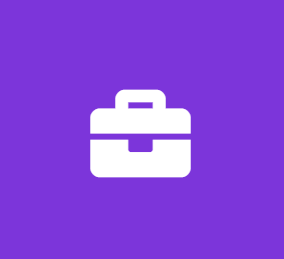 Computer Programmer Intern
Invo Solutions
Software Engineer Internship
Company Overview
Invo Solutions has been providing premier video banking software to banks and credit unions for the last
5 years. Connecting financial institutions to their customers from all over the world has been a driving focus for our company.
Position Description
Invo Solutions is seeking a paid part-time intern that will spend time working on various programming projects and tasks. This position will work with the Technical Director to complete a variety of different types of programming jobs. Prior programming experience would be preferred, but we are willing to work with those who are highly motivated and willing to learn.
Key Responsibilities
Programming a variety of projects mostly focused around our Video Banking platform.
Coding reports for our video banking software.
Working with employees to plan, develop, test, and maintain software.
Other Programming related functions not limited to those stated herein.
Requirements
Flexible and available to work within regular business hours.
Willing to learn new programming languages.
Have or be working towards a CS/CIS related degree.
Excellent collaborative skills and desire to work with others.
Basic programming knowledge necessary.
Creative, confident and detail-oriented with a positive attitude.
Work from home schedule to be determined by supervisor
To Apply
Please reply to this posting. If you prefer to drop off your resume, please direct it to his attention.
2215 W. Chesterfield BLVD · Springfield, Missouri 65807
Phone 855.468.6843 · www.invosolutions.com
Job Type: Internship
Salary: $11.00 to $12.00 /hour
Experience:
Programming: 1 year (Preferred)
Location:
Springfield, MO 65807 (Required)
Language:
Work Location:
Benefits:
Paid time off
Work from home
Flexible schedule
This Job Is:
Open to applicants who do not have a college diploma
Schedule: