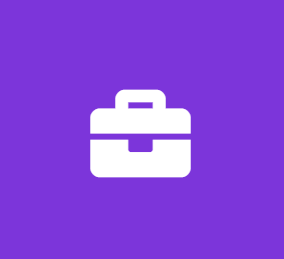 Marketing Assistant Intern (3 month program)
Insource Marketing Solutions
Marketing Internship
Startup company seeking an entry level Marketing assistant. This individual must have the willingness and capability to learn and develop new insights and skillsets. This position will be unpaid for a minimum of 3 months and revisited to determine part-time employment opportunities.
Applicant must be an independent thinker and self-starter. The selected individual will work very closely to president and other key individuals. Students are encouraged to apply- Communication, Business or Marketing majors (all majors will be considered).
This opportunity is for someone eager to learn and grow. Do understand there will be a wide variety of projects and assignments available. This is a non-traditional internship/mentorship opportunity.
Best of Luck!
Job Types: Part-time, Internship
Salary: $0.00 /hour
Location:
Work authorization:
Required travel:
Work Location:
Multiple locations
Fully Remote
Benefits:
Flexible schedule
Professional development assistance
Internship Compensation:
This Job Is Ideal for Someone Who Is:
Dependable -- more reliable than spontaneous
People-oriented -- enjoys interacting with people and working on group projects
Adaptable/flexible -- enjoys doing work that requires frequent shifts in direction
Detail-oriented -- would rather focus on the details of work than the bigger picture
Achievement-oriented -- enjoys taking on challenges, even if they might fail
Autonomous/Independent -- enjoys working with little direction
Innovative -- prefers working in unconventional ways or on tasks that require creativity
This Job Is:
Open to applicants under 18 years old, provided it is legally allowed for the job and location
A good job for someone just entering the workforce or returning to the workforce with limited experience and education
Open to applicants who do not have a college diploma
A job for which people with disabilities are encouraged to apply
Schedule: