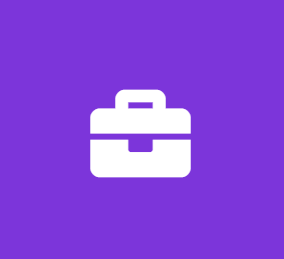 Inside Sales Summer Intern, Rogers Athletics
The Rogers Group / Tranquil Systems
Marketing Internship
SUMMARY:
A key member of the Rogers Athletic Sales Team during the summer months. This position represents the Rogers Athletic Company in a professional and ethical manner. As well as being dependable and flexible during the course of the summer and treating co-workers and customers in a courteous manner at all times.
ESSENTIAL DUTIES AND RESPONSIBILITIES
Work with the National Sales Manager to develop and implement sales strategies and plans for phone coverage, customer support and the support of the rest of the Rogers Sales Team.
Be the first on the phones to help support customers.
Work with Inside Sales to filter and support bids, dealer orders, school purchase orders and other general office support.
Must be well versed in Football and be able to speak with customer about the advantages of different product to best fit their needs.
Receive customer calls. Listen to and analyze customer needs and preferences. Capture all relevant data and provide accurate information. Use tact, patience and good judgment in dealing with clients. Handle calls in a manner that meets Rogers Athletic service and quality response guidelines.
Personally, contact potential customers on both a solicited and unsolicited basis, and demonstrate the value and benefit of the Rogers Athletic equipment.
Represent the Company in resolution of job problems in the markets and achieve customer satisfaction resulting in timely and full payment to the Company.
Articulate customer needs, preferences, and positions to internal Rogers Athletic staff in clean understandable language to assure accuracy and completeness.
Coordinate product failure and quality complaint through Customer Service and help as needed to resolve any customer issues.
Provide physical demonstration support as necessary.
Perform deliveries and installation of Rogers Athletic equipment for specific customers when support is needed and directed by the National Sales Manager.
QUALIFICATION REQUIREMENTS: The requirements listed below are representative of the knowledge, skill, and/or ability required. Reasonable accommodations may be made to enable individuals with disabilities to perform the essential functions.
EDUCATION AND/OR EXPERIENCE: Must possess a high school diploma or equivalent. Prefer Sales experience in the Sporting Goods Industry with football or strength training. Must be working to obtain a degree from an accredited college or university.
LANGUAGE SKILLS: Ability to read, analyze and interpret the English language. The ability to compose business letters using appropriate grammar.
MATHEMATICAL SKILLS: Must have a working knowledge of basic math skills. Ability to accurately complete calculations for sales quotations and convert decimals to round numbers.
TECHNICAL SKILLS: Working knowledge of computers and Microsoft Office Suite. Working knowledge of fax, copier, e-mail, and internet.
REASONING ABILITY: Ability to solve practical problems and deal with the variety of situations which occur in the quoting process. Ability to interpret a variety of instructions furnished in written, oral, diagram, or work order form.
PHYSICAL DEMANDS: Agility of the upper and lower body extremities and capable of lifting 50 pounds. Ability to pass required tests for Chauffeurs license.
SKILLS AND CHARACTERISTICS REQUIRED INCLUDE:
Conceptual cold calling
Presentation problem solving
Driven
Listening
Persuasive
Articulate
Positive and Professional attitude
Time and market management
Competitive
THE ABOVE STATEMENTS ARE INTENDED TO DESCRIBE THE GENERAL NATURE AND LEVEL OF THE WORK BEING PERFORMED BY ASSOCIATES IN THIS POSITION. THEY ARE NOT TO BE CONSTRUED AS AN EXHAUSTIVE LIST OF ALL JOB DUTIES TO BE PERFORMED. OTHER DUTIES MAY BE ASSIGNED BY THE COMPANY. WE ARE AN EQUAL OPPORTUNITY EMPLOYER.
Job Types: Full-time, Internship
Experience:
sales: 1 year (Preferred)
Education:
High school or equivalent (Preferred)
Location:
Work authorization:
United States (Preferred)
Benefits:
Retirement plan
Paid time off
Other
Paid Training:
Management:
Internship Compensation: