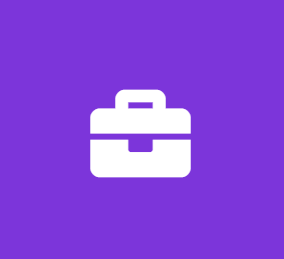 Junior Software Developer
Career Transitions
Software Engineer Full Time
Junior Software Developer
If you desire a software development career and offer 0-2 years of experience coding in Java, C, C++, Python, or other software language, you may be interested in this
Junior Software Developer
job position in South Brunswick, New Jersey, in which you will develop and modify wireless software systems. This is a full time, direct hire position. Candidates must live in the general vicinity of Brunswick, New Jersey, to apply, or able to relocate within a reasonable commute of the area. Also, must work onsite in the office to collaborate with the team.
What is in it for you?
Software development and RDBMS training to enhance your coding skills
Obtaining a Security Clearance that enables you to work on client projects
Full benefits, 401K and PTO
What will you be doing?
Coding in either Java, C, C++, Python, Ruby or other language or scripting language; i.e., JavaScript
Developing on Windows and Linux platforms
Using RDBMS (MySQL, MS SQL Server, Oracle, Sybase, etc.)
Developing web applications, and/or mobile applications (iPhone or Android), and/or RF or other communications applications
Developing and supporting wireless communication systems and applications
What skills do you need?
Software coding skills in Java, C, C++, C#, Python, Ruby or other
Scripting experience with JavaScript or other
Ability to learn and follow direction
Ability to attain a U.S. Security Clearance
Basic database experience
Linux platform experience is a plus; otherwise, Windows platform
Offer strong analytical, problem-solving skills
Offer excellent communication skills, verbal, written and interpersonal to work well on a team
RF (radio frequency), signal processing, machine learning, etc., all a huge plus
Email resume to
[email protected]
To view additional openings visit jobs.careertransitionsllc.com
#awesomejobscth #home #Love #trending #employment #resume #job #jobseeker #softwaredeveloper #newjersey